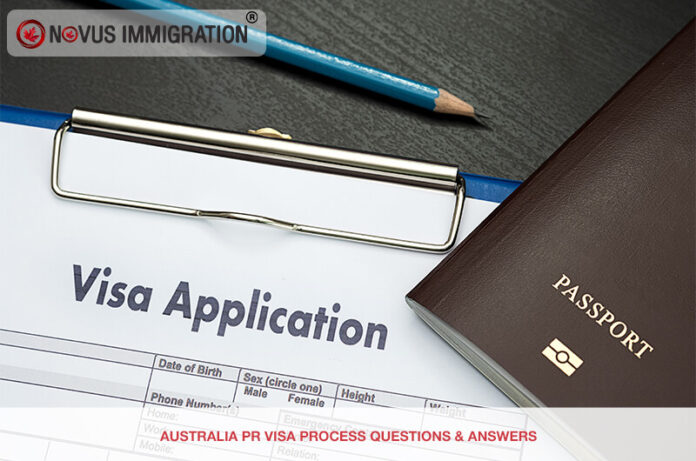 Australia Permanent Residency Visa Questions and Answers
1. WHAT IS THE POSSIBILITY OF GETTING AUSTRALIA PR IN CASE OF 65 POINTS IN SUBCLASS 189 AND 70 POINTS IN SUBCLASS 190?
Nowhere it is mentioned that you won't get a PR if you have 65 points as now the qualifying points are 65, but it takes some more time to get the PR, as there are lot more people applying for PR with more than 75 or 80 Points, for people with 65 points it is definitely going to take time, please be patient as there are people who have got PR for even 65 points like the waiting it took was more than atleast 1o months.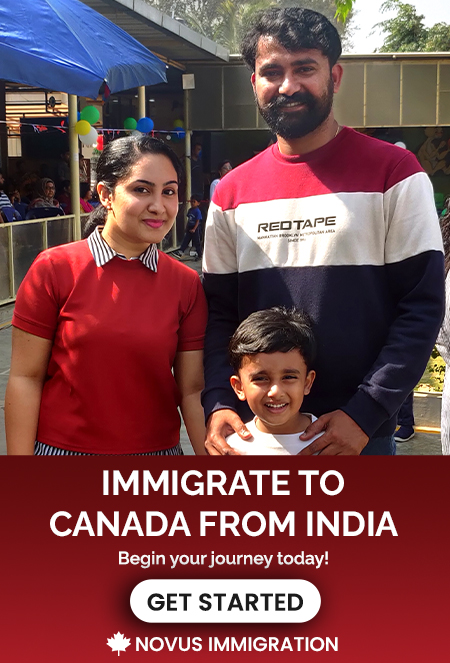 The other options you can try is under 190 (State sponsored Visa) and 489 (Regional Sponsored Visa) check for the occupations where there is high number of invitations allocated, try to put your profile under that, for example, Software Engineer, Software developer Software tester carries same roles and responsibilities with few differences.. opt for state sponsored visa or regional sponsored visa if you need more points to secure a PR.
2. WHY ARE THERE FEWER INVITATIONS GIVEN DURING APRIL, MAY AND JUNE 2019 FOR AUSTRALIA PR?
Home affairs department of Australia invites applicants as per their needs and requirements. It as actually as per their yearly plan of inviting candidates and also it is year ending in July every year, Home affairs department has fixed an occupational ceiling for every in demand occupation if the time invitations are giving in large numbers in a single draw, the ceiling will get filled in a lesser time.
However, Australia needs more young and most skilled people, so that they can contribute to the country's economy for a longer time and to get settled in Australia, coming November 2019 you will see a lot of changes in terms of the points allocation, like the age , spousal skill etc. Check the link Here
Going ahead, there will be invitations issued once in a month, that is on 11th of every month starting August 2019 and there will be no changes on number of invitations.
So the higher the points you have sooner you will receive invitations to apply for PR.
Looking for a MARA registered lawyer who can file your application,click here.
3. MY FIANCÉ IS AN AUSTRALIAN PR HOLDER, SOON AFTER MARRIAGE I WILL BE MOVING TO AUSTRALIA, WHAT IS THE BEST WAY TO APPLY FOR A PR?
HI, Since your fiancé is an Australian Permanent Resident, doesn't mean that the process is simple, there are lot of things to prove how genuine the application is.
Firstly never go with a normal consultant, as they have no idea what documents needs to be submitted exactly, only a MARA registered lawyer will be able to assist you on this as they know the exact procedures to apply for a partner visa coz they have studied law and they are bound to follow Australia Immigration laws and ethics.
You first need to apply for Subclass 309 (Partner Provisional Visa),you can stay in Australia until a permanent visa Subclass 100 is decided, usually the stay is for 15 to 24 Months, so plan accordingly.
Under subclass 309 visa, you can:
Stay and work in Australia.
Travel to and from Australia as many times as you want
Study in Australia (No government support received at this time)
Enrol in Australia's public health care scheme (Medicare)
If you were in a long term relationship before you apply for the partner visa, there are chances that your visa application will be processed immediately and they might grant you Permanent visa immediately.
Points to remember: you need to have secured your relationship proofs like the photos, chat history, any events of yours attended jointly etc.,
Check for immigration consultant and a MARA registered lawyer here: MARA registered
4. I AM A CITIZEN OF SRILANKA, CURRENTLY WORKING IN INDIA, CAN I APPLY FOR AUSTRALIA PR IN INDIA?
Yes of course, you can apply from anywhere in the world, for Australia it is an overseas application, please do a thorough check on the procedures, you can file it yourself if you have done a good amount of research or if you still seek assistance go only with a MARA registered Lawyer.
Briefing you with procedures:
Step 1: check if your skill is listed on the in demand occupation list of Australia, if listed also check for the skill assessing authority, without which no point in proceeding further.
Step 2: login to the skill assessing authority check for the list of documents, arrange and submit, you also need to pay the fee for the skill assessment and simultaneously take the English language test most commonly IELTS or PTE.
Step 3: Create an Expression of Interest profile with home affairs department, keep a track of your points, 65 points needed to qualify and wait till you receive your invitation.
Step 4: Apply for Visa by paying the Australia government fees, also you need to submit your police clearance certificate and Medical test report.
5. I HAVE COMPLETED MY BACHELORS IN CIVIL ENGINEERING AND HAVE WORK EXPERIENCE OF 2 YEARS IN CIVIL ENGINEERING, CAN I APPLY FOR AUSTRALIA PR?
All you need is 65 points to qualify, you need to have your IELTS or PTE scores ready to apply for skill assessment with Engineers Australia, Score at least 6 in each band for IELTS or 50 in each band in PTE, Usually Engineers Australia takes 2 to 4 months to assess your application but you can fast track your application by paying AUD 300 and get your application assessed in 20 days.
After getting your positive report from Engineers Australia, create an Expression of Interest profile with home affairs department, check the points and wait for the invitation.
Once you receive the invitation, you also need to submit your police clearance certificate and medical test report, remember do not give your medical test before you receive your invitation as it will be not valid, you will receive supporting documents to get the medical test done and finally pay the visa fee.
Once you get your visa letter from Australia government, you need to make an entry within 9 to 12 months of granting the visa, the date will be mentioned in the Visa grant letter, also the port of entry can be anywhere in Australia.
Always choose a MARA registered lawyer for your Australia Immigration.
6. HOW IMPORTANT IS THE SKILLS ASSESSMENT FROM ACS FOR STARTING WITH THE PR PROCESS FOR AUSTRALIA?
Skill assessment is one of the factors which determines your eligibility, the other factors are:
Age

Education qualification

Work experience (Skill assessment)

English Language Test

Partner skills

Australian Study requirement

State or Territory nomination
So one needs 65 points to apply for Australian Permanent Residency Visa, 1st step is to apply for skill assessment, check if the occupation is listed and check for relevant assessment authority, for most of the IT occupations Australian Computer Society (ACS) is the skill assessing authority, you need to nominate an occupation code and your job duties should match at least 80 % of which is mentioned on ANZSCO website.
Get all your education documents and work related documents, all notarized copies in original. Submit and pay fees to ACS, before this check how relevant is your education to your work.
There are 3 types mainly, 1. ICT Major, 2. ICT Minor, 3.Non IT, so out of total work experience 2 years would be deducted if your education is ICT Major, 4 years for ICT Minor and 6 Years for Non IT education and if you fall under Non IT then need to submit Recognition to prior learning (RPL), ACs would take 15 to 30 days to process the application sometimes may be even within 7 days. Once the report is positive you are good to go ahead and apply for expression of interest, You also need IELTS or PTE test result to apply for EOI, a score of 7 in each band in IELTS or 65 in each band in PTE is required its good if you score 8 in each band in IELTS or 79 and above in each band in PTE, which will help you increase your score and more the score sooner you get the invitation to apply for visa.
You can file individually or if you are not confident enough approach an MARA registered agent
7. DO WE NEED TO SHOW ANY FUNDS FOR AUSTRALIA PR?
Basically there are two types of Visa.
1) Skilled Independent Visa – Subclass 189
2) State sponsored visa — Subclass 190
There is no requirement to show proof of funds for migrating to Australia under Subclass 189, also under subclass 190, but when you get a state sponsorship from south Australia or Western Australia, they may ask for evidence of funds at a later stage, but nevertheless you must ensure that you have sufficient funds to settle down in whichever part of Australia you are settling in.
The cash you must carry is 20,000 AUD for a single or Main applicant, check the below table for for Financials mentioned on South Australia website.
Family composition
Offshore Applicant:
Combined cash & assets requirement
Onshore Applicant:
Combined cash & assets requirement
Main applicant only
Total figure between AUD $ 20,000 – 25,000
Total figure between AUD $5,000 – 10,000
Main applicant plus one (1) dependent
Total figure between AUD $25,000- 30,000
Total figure between AUD $ 10,000 – 15,000
Main applicant plus two (2) dependents
Total figure between AUD $30,000 – 35,000
Total figure between AUD $15,000 – 20,000
Main applicant plus three (3) dependents
Total figure between AUD $35,000 – 40,000
Total figure between AUD $20,000 – 25,000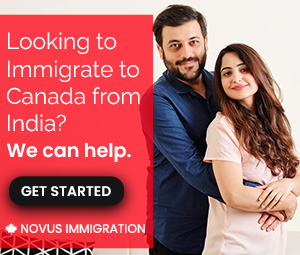 For Western Australia you may be asked to bring sufficient funds into the state to cover your settlement costs:
The minimum funds to be carried are as follows:
1) For a Single person — 20,000 AUD
2) For Couple — 30,000 AUD
3) For Additional dependent — 5,000 AUD each
These funds will be asked during filing the application for state nomination, evidence of these funds can be shown through bank statements or asset valuations.
Do you still need more information contact here.