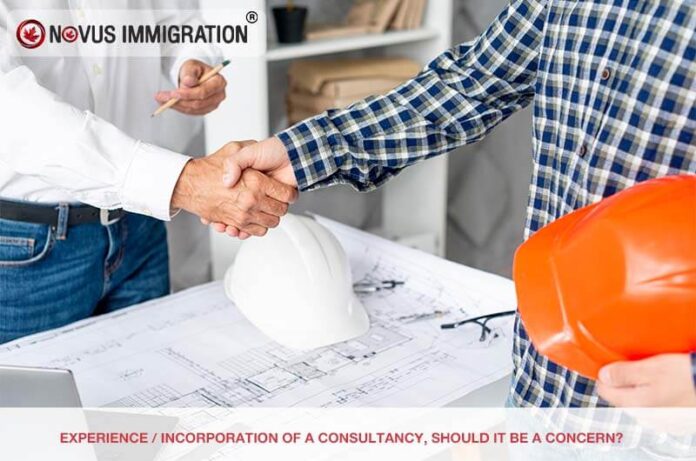 Old and experienced consultancy? Sounds good, but how does it affect your PR Application? To be honest, in no way. Your PR Application is all about you and your profile and in case you are taking a professional Regulated Canadian Immigration consultant's (RCIC) help. There are many consultancies running from past 5-10 years taking applications lightly with no in-depth Canadian Immigration knowledge, they charge you for even things that should be done free, like CRS evaluation, consultation, etc. Hence, consider these Questions to ask before hiring a Canadian immigration consultant or lawyer.
Check for the RCIC number.
Use of a Legal Representative Form
Services offered, etc
We encounter many things for the first time in our lives, being cheated is one of them. Why give someone a chance to do that? A consultancy who has just opened up, experienced RCIC being the direct owner of the company and believe in actual legal quality service versus a consultancy with 20 year of experience in blinding people by not having the required authorities like legal RCIC personnel checking the files or just having a mere affiliation with RCIC who don't even look at individual files.
Are You Being Fooled?
Clients fall for them easily because they make their case look easy and simple.
Assessment of client's documents are not free, to make it look like they are doing something with your case and the process has already started.
They charge you for consultation which should essentially be free even though it is done by a layman.
Generalized script for every profile, no specific profile discussion.
They make it look like more of a computerized information.
You would never come to know whether there is any RCIC involved in your case or not.
Profile assessment charges, here they make a lot of money by just checking your eligibility, which can be done easily on the Canadian Govt. website.
A consultant will only be your point of contact.
These consultancies lure you by giving discounts or offers, such as post landing services, job assurance.
What we are trying to say is even if you are not eligible these consultancies are making money out of it. Before reaching out to any of them you have to make sure that you are at the right place. The experience really does not matter. With experience comes more cases with less success rate, more money with less client satisfaction and bad reviews, if not done by a professional regulated immigration consultant. There are so many things to cross check but still there are people who fall prey.
A consultancy which was incorporated 20 years ago and a consultancy which came into existence one year back are doing the same work which is helping you get a PR. Now the point of discussion here is whether they both follow the same procedure or work pattern or not. Always go with a disciplined consultancy who are not just focused on their business but your application as well.
People believe in following the crowd because it's easy, and takes less effort. We end up trusting consultancies blindfolded without comprehending their strategy. Do your research and find a professional for your PR application. Stay updated on the Canada Immigration news.
How to make sure you are associating with the right consultancy:
For more information, you can always reach out. Contact Team Novus Canada for the most accurate Canada Immigration news>>>.