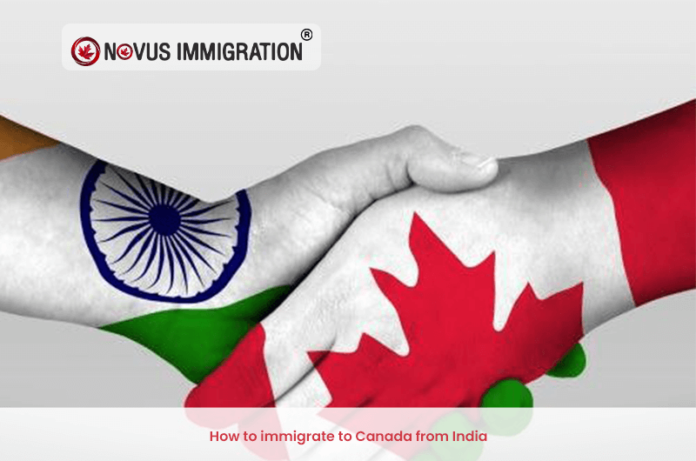 Canada immigration news is always trending especially in India because majority of the skilled crowd aspire to live and work in Canada and the younger crowd have set their goals of moving to Canada from India by the time they have completed their graduation for higher studies or work. Hence, there is a clear surge in more and more people looking for Canada Migration from India and how to apply for Canada Permanent Residence. Applicants who immigrate through the economic class are mainly skilled workers, business owners and senior managers with management experience and investment capabilities. How much does it cost to immigrate to Canada from India? In fact not much through the Express entry and PNP routes, as huge chunk of the immigrants who migrate to Canada from India belong to the economic class. The economic immigration program is divided into various categories, but we will only discuss the two important and popular programs which are as follows:
Federal – These immigrants may Settle in any province or territory in Canada except Quebec
Provincial Nominee Program (PNP) – The applicants immigrate to a specific province in Canada

How to get PR in Canada from India?
Express Entry is Canada's flagship application management system for key economic immigration programs. To understand the Canada VISA eligibility requirements one must understand the types of programs available. Potential applicants will need to be eligible under one of the following federal economic immigration programs:
Federal Skilled Worker Class
The Canadian Experience Class
The Federal Skilled Trades Class
A portion of the Provincial Nominee Program (PNP) are also streamlined through Express Entry, however candidates must be eligible under one of the three federal programs in order to enter the Express Entry pool.
The EE process requires foreign nationals to create an online profile based on the applicant's age, language ability, education, and Canadian and foreign work experience. Points are assigned for each of these categories; this is known as CRS score. Candidates compete with each through the CRS, because it is used to rank candidates. Once the profile is active, the potential candidates' applications sit in a virtual pool waiting for an ITA for one of the processing streams. The round of invitation chart shows the CRS point score needed by a foreign national in order to receive an ITA. After receiving an ITA, the foreign national must pay a processing fee. A foreign national only pays the fee once you have received an ITA and submit an application for PR under the indicated economic category.
CRS is not a selection/ eligibility criteria (like the 67 point grid assessment used for the Federal Skilled Worker Class), rather it is a ranking system for candidates who are eligible under the FSW, CEC, or FSTC
Immigration Refugees and Citizenship Canada conducts Express Entry draws at regular intervals (usually every two weeks). In these Express Entry draws, candidates above cut-off score are invited to apply for Canadian permanent residence.
Invited candidates are given 60 days (now 90 days due to the pandemic) to submit an online application for permanent residence including all supporting documentation.
Candidates in the pool who have not yet been selected are able to improve their Express Entry profile and score.
PROVINCIAL NOMINEE PROGRAM (PNP)
Provincial Nominee Program can be put to use if you think your CRS is not up to the mark. Each province or territory has its own PNP with in-demand occupation listed designated to meet the specific needs of its job market. So, graphic designers may be in demand in Alberta, for example, however, may not be in demand in Nova Scotia.
The great things about these PNPs are that receiving a provincial nomination, which is worth 600 extra points and can be added to your CRS points, could guarantee that you receive an ITA for Canadian permanent residence. This will automatically boost your chances and put your application ahead of the rest.
WHAT FACTORS MAKE ME ELIGIBLE FOR A PNP?
The eligibility factors for PNPs vary from province to province. As PNPs are a part of an economic immigration strategy, PNPs are usually organized in such a way that they attract workers who can readily contribute to the economy and who have a high likelihood of remaining in that province. Therefore, some PNPs prioritize immigrants who have experience in occupations which are in-demand in that province. Other PNPs prefer immigrants who have a connection to the province, like a relative, as this increases the chance that they will remain in the province.
As with most economic immigration programs, applicants who possess strong language skills, high levels of education, and skilled work experience are better suited to succeed.
Navigating the Canadian immigration system can be a lengthy and complicated process, with a copious amount of forms and documents to complete and strict submission dates, we wouldn't blame you if feel apathetic about getting started on your application. But that's what we're here for. At Novus Canada, our accredited RCICs (Regulated Canadian Immigration Consultants) take the stress and hassle to evaluate your eligibility, review all documentation and submit all documentation on your behalf.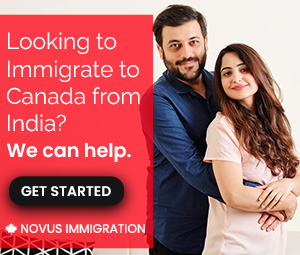 Once you've understood basics about the Canadian Immigration system, the next few common concerns are as follows:
What is the Canada PR Visa Processing Fees in India?
Is it easy to immigrate to Canada from India?
How much does it cost to immigrate to Canada from India?
How to migrate to Canada from India with family?
Complete our online assessment form and let us take care of all the fine print while you finalise your plans to live and work in Canada.
For more information, kindly visit our website here
Regards,