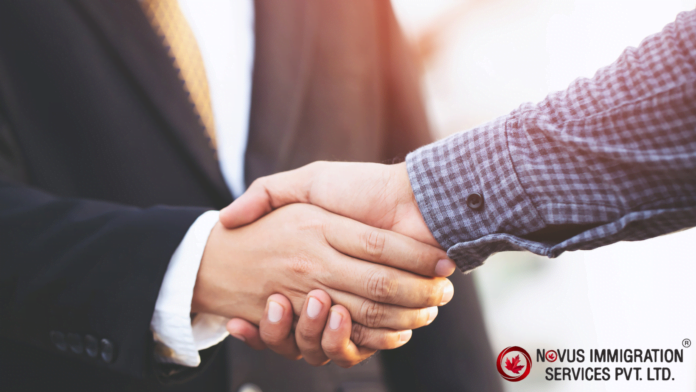 Migrating to Canada has become a popular life choice that many are making hoping to move towards a land of plenty of opportunities and a brighter future. While the dream is exciting, the process can be as baffling. It is not easy to understand and undertake the complicated process of immigration alone and that is where most seek the assistance of an immigration consultant. The choice of an immigration consultancy must be made after careful research and evaluation as they can either make your immigration journey smooth sailing or a turbulent storm.
An immigration consultant is a specialist that specializes in providing guidance to people and families who want to relocate to Canada. They are well-versed in immigration rules, regulations, and processes, and they guide clients through the full immigration process, from start to end. Immigration consultants can assist clients by drafting and submitting applications, offering legal advice, and defending them in front of immigration officials, if necessary.
Here are some of the critical factors to consider while selecting an immigration consultancy:
Check their Credentials – Licensed and Registered Consultants:
Ensure that you do thorough background checks and verification of the consultancy. Consultants in Canada must be registered RCIC's (Regulated Canadian Immigration Consultants) and members of the Immigration Consultants of Canada Regulatory Council (ICCRC).
Investigate their Reputation – Social Media
Investigate the immigration consulting firm online. Read reviews, testimonials, and ratings on credible websites or forums to gain a feel of their reputation and track record.
Examine their Knowledge and Expertise
Check the consultant's grasp of immigration law and procedures. Look for necessary certifications, qualifications, or professional associations. Inquire about the consultant's educational background, professional experience, and length of time practising immigration law. A proven track record demonstrates their skill and dependability.
Get References –
Request references from prior clients who have successfully completed the immigration process with the consultant's aid. Contact these references to ascertain their level of happiness and experience.
Ask about their services and fee –
Discuss the services provided by the consultant and their cost structure. Ensure you understand the services included in their plan and any additional charges that may apply. Additionally, obtaining a written agreement stating the conditions of engagement, including services, fees, and duties, before starting. Before signing, carefully review the contract and ask for clarification on any unclear points.
Choosing the appropriate immigration consultant is critical for a smooth immigration process. You may make an informed decision by analysing the consultant's credentials, knowledge, references, and web reputation. Remember to discuss their services and pricing, and seek a signed contract to safeguard the rights of both parties. With the appropriate immigration counsel by your side, you can confidently negotiate the complexities of immigration rules and regulations.
Understand and evaluate your profile and chances through authorised ICCRC-registered immigration consultants. For more information, reach out to Novus Immigration Services. Licensed as the Regulated Canadian Immigration Law and Consultant Firm by the Bar Council of British Columbia, Canada. Discover more about Canadian Experience Class, Express Entry, PNP, Permanent Residence, and the document checklist.
Team Novus Canada https://www.novusimmigration.com/