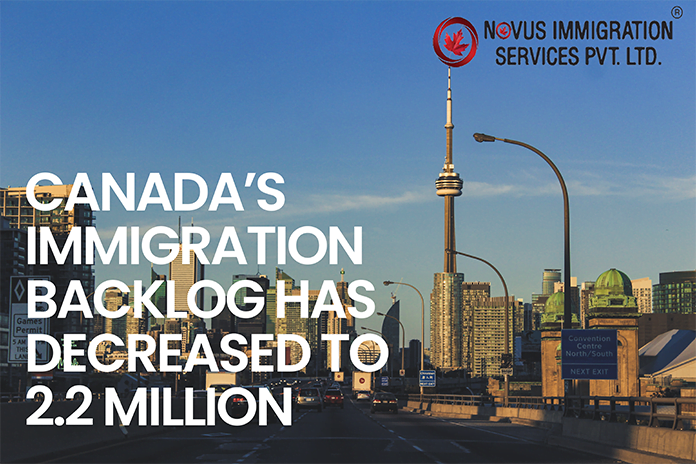 Applications who do not meet the service standards will further reduce, eventhough the backlogs have minimized to 2.2 million. IRCC produced 4.3 million final decisions for permanent residents, citizenship and temporary residents compared to 2021 which was 2.3 million. 
Express Entry programs further saw an increase after tackling the backlogs and the authorities claim that 50 percent of the pending applications would reduce by end of March 2023. The data was updated by the Immigration, Refugees, and Citizenship Canada (IRCC), the latest as of 3rd November 2022.
The citizenship applications inventory stands at 331,401 as of 31st October, the permanent residence applications stands at 505,562 as of 3rd October, and the temporary residence applications inventory stands at 1,651, 649 as of 3rd October as well. 
The draws were limited to Provincial Nomination Program (PNP) from 21st September 2021 to 6th July 2022, because the IRCC was maintaining the processing standards for Express Entry. Express Entry is back since the 6th of July and started inviting applications once again.
As many as 2.6 million applications were in the inventory of IRCC, among those 1.1 million were within service standards and about 1.5 million applications were backlogged. Finally, the IRCC has managed to reduce the backlogs to a great extent by issuing invites to 4,62,000 immigrants in 2022.
The service standards of permanent residence through the Express Entry program is six months but for the other economic class it longer and 12 months service standards for spousal and child family class visa. Furthermore, the service standard for temporary residence application is between 60 to 120 days depending upon the application type.
For more information reach out to Novus Immigration Services. Licensed as the
Regulated Canadian Immigration Law Firm by the Bar Council of British
Columbia. Find out more about Canadian Experience Class, Express Entry, PNP,
Permanent Residence, and the document checklist. Licensed as the Regulated
Canadian Immigration Consultant by the Bar Council of British
Columbia.
Team Novus Canada https://www.novusimmigration.com/