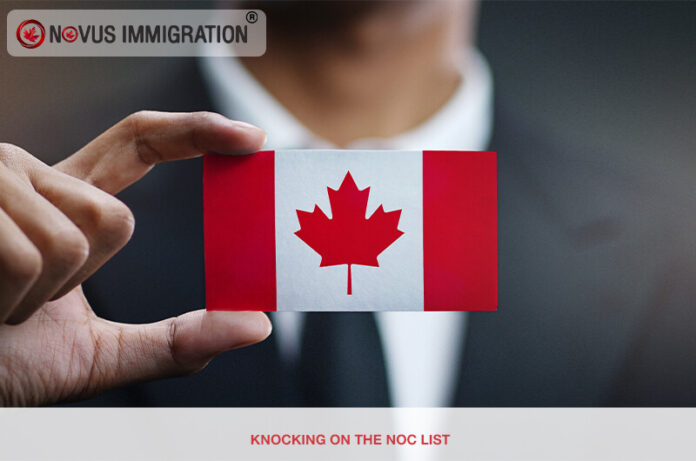 NOC – NATIONAL OCCUPATION CLASSIFICATION
Canada immigration news is always pumped in with information about the various immigration opportunities in Canada. NOC code is the number the job is listed under in Canada's official job classification system. Most Professions have been classified in this list.
The NOC code is a four-digit number that represents important information that helps classify the occupation.
For immigration purposes, the main job groups are:
Skill Type 0: Management jobs
Skill Level A: Professional jobs that usually call for a degree from a university.
Skill Level B: Technical jobs and skilled trades that ask for a college diploma or training.
Skill Level C: intermediate jobs that usually call for high school and/or job-specific training
Skill Level D: labour jobs that usually give on-the-job training.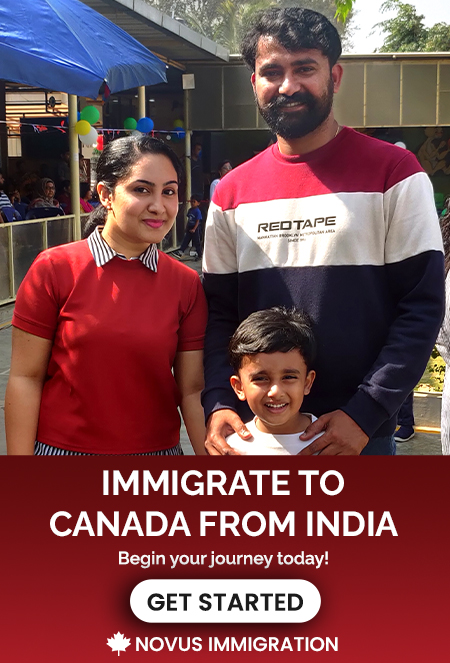 The Canadian immigration programs use the NOC to decide whether a job or type of work experience meets their eligibility.
To be more aware of the Target NOC codes and in demand NOC codes one has to go through the trending list Check NOC List 2021 to stay updated.
If you apply as a skilled worker, find your job title, code and skill type in the NOC.
If you want to move to Canada as a skilled immigrant (Express Entry), then your job and the work you have done in the past, must be skill type 0, or level A or B to use Express Entry.
If your job is skill level C or D, then you may be able to Immigrate to Canada as a provincial nominee (all skill types).
To find your NOC click on the link below:
The Express Entry System manages applications for permanent residence if you want to be considered as a Federal Skilled Worker under the Federal Skilled Worker/Trades Program or under the Canadian Experience Class.
The Immigration programs that are work based depend on these NOC codes to decide which jobs are to filled by Temporary or permanent residents. The Canadian government uses the NOC system to determine the skill shortages and find out which workers will contribute highly to the economy.
The NOC gives information about the job title, the roles and responsibilities that fall under each job.
While choosing a NOC code, an applicant must consider that their work experience must synchronize with the job title and duties and also look into the Canada National Occupation Classification List. The list of occupations in-demand in Canada helps one analyse which NOC is in high demand in Canada?  Therefore, to avoid application refusal, one must select a NOC code that matches their work experience and job title in their country of experience which should also be furnished from the employer for evidence as an experience or reference letter.
In some cases, there are applicants that have experience of working in different occupations. Hence, these applicants must provide experience letters every occupation. A primary NOC should be chosen first which should be the same for 3 years at least and then the codes for other occupations depending on the Immigration program an applicant chooses. Your work experience has to match the lead statement, and you should have performed most of the duties and responsibilities listed. Because of that, your work experience might fall under a couple of different NOC codes, or your official job title might be associated with a NOC code that doesn't actually match your experience.
How do I choose the right NOC?
PICKING THE RIGHT NOC by making sure you have made a strong check on the filtration of suitable NOC codes will help better in deciding. An applicant has to submit enough supporting documents when he/she submits the final ITA application. A reference letter is one of the most important documents that should be submitted while choosing the NOC code.
The reference letter usually contains:
Job title
Roles and Responsibilities
Salary details
Hours worked per week
Employment duration
Don't miss to check the trending in demand or target Canada NOC list 2021 to enhance the chances of getting picked faster and ensure that the NOC code highlights the employment duties performed and matches your actual work experience. The Visa Officer uses NOC codes to decide whether it actually matches your work experience or not. In the end, the decision is always up to the visa officer. We make sure to guide you to provide a perfect reference letter and a lot of supporting documents, such that the visa officer will be convinced that your experience falls under the NOC you claimed. That's why it's so important to gather as much supporting documentation as possible.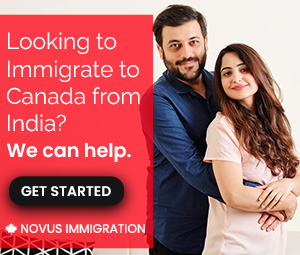 How do I know my NOC? Choosing a NOC code is an important step in the Canadian immigration process, so do it wisely. If you find it a bit complicated, do not hesitate to contact an ICCRC professional immigration consultant who can guide you in every step of the process.
Team Novus Canada