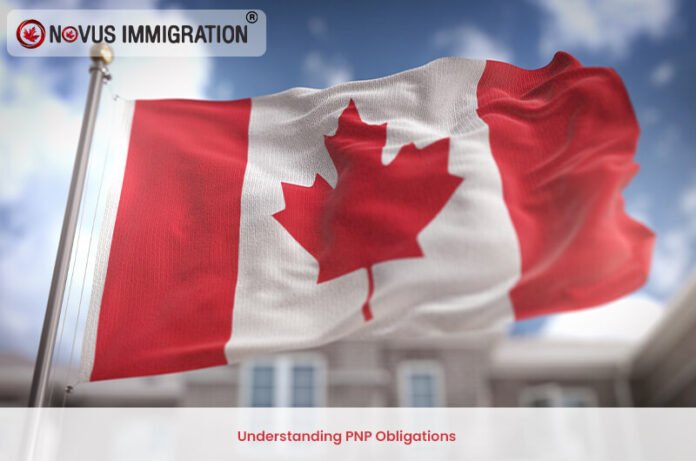 When the PR application is through, a COPR [Confirmation of Permanent Resident is the document showing your entitlement to live in Canada permanently subject to certain conditions]is issued, once visa stamped on the passport, you are entitling to be a Canadian Permanent Resident as soon as you land in Canada and complete the formalities of getting the COPR stamped, the CBSA officer allows you to enter Canada.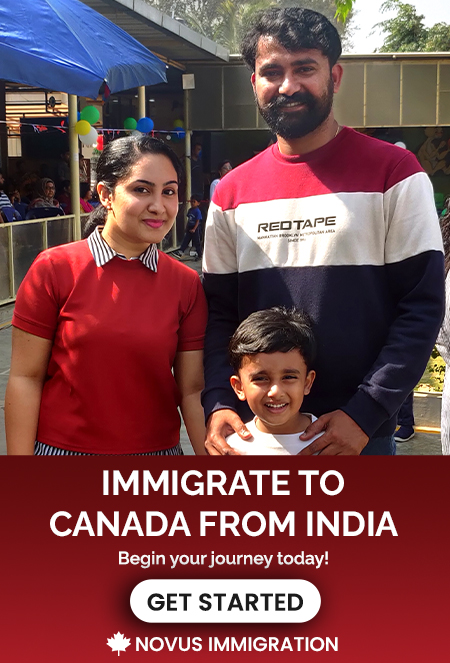 One of the rights a PR would get is called the 'Mobility Rights.' Section 6 of the Canadian Charter of Rights and Freedoms, states:
(1).Every citizen of Canada has the right to enter, remain in and leave Canada.
(2).Every citizen of Canada and every person who has the status of a permanent resident of Canada have the right
to move to and take up residence in any province; and
to pursue the gaining of a livelihood in any province.
(3).The rights specified in section (2) are subject to
any laws or practices of general application in force in a province other than those that discriminate among persons primarily on the basis of province of present or previous residence; and
any laws providing for reasonable residency requirements as a qualification for the receipt of publicly provided social services.
(4).Sections (2) and (3) do not preclude any law, program or activity that has as its object the amelioration in a province of conditions of individuals in that province who are socially or economically disadvantaged if the rate of employment in that province is below the rate of employment in Canada.
As per Section 6(2), you have the rights to move and settle in any part of Canada. Even if you mentioned in your application that you want to settle in Ontario but changed your mind to settle in Montreal, you can do that as an FSW. This is your fundamental right, which is guaranteed by the Canadian Constitution. Your obligation as a PNP nominee
When the PR form is filled, your interest to reside in different provinces is also asked. Alternatively, the Letter of Interest[LOI] sent to the province communicating your interest in moving to that province is considered and having satisfied the Provincial nominee program requirements, the Province issues a nomination, increasing an additional 600 points to the CRS.
The federal government has provided certain privileges to Provinces to attract prospective immigrants to their provinces. However, even when a province nominates a prospective immigrant, it is the federal government through IRCC, that decides whether to approve it or not.
Section 6(3) (a) (b) have several conditions to mobility rights. Laws requiring reasonable residence periods in order to qualify for social service programs, etc. are exempted from the mobility rights guarantee in section 6. In other words, these types of provisions can infringe mobility rights, without being unconstitutional, making it necessary that an immigrant who immigrated under the PNP should remain in the province which nominated the applicant for a certain period to show the intention. This number is not specified in the law, but reading the immigration laws and regulations, this has been derived. Even though an immigrant may have become a PR, he is subject to the limitations under Section 6(3)(a) & (b). While the law remains ambiguous, provinces do have cases of PNP applicants who do not reside in the Province of nomination.
In the case of individuals where indications at the Port of Entry (POE) are that they no longer intend to reside in the nominating province, they may be reported for non-compliance as per IRPR. At worst, where it becomes evident that an individual never intended to reside in the nominating province or territory, this could be seen as a case of misrepresentation as per IRPA. When reported for misrepresentation, the PR status can be cancelled and the applicant could be deported.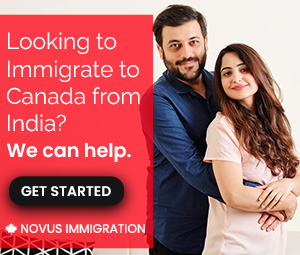 What can be done if the PNP applicant wishes to leave the Province?
A few things that can be done before deciding to leave the province that nominated the applicant
Try all means of finding employment inside the province.
Actively seek for jobs in the nominating province.
Document your job search including the results for each job that has been applied to.
If there are no job offers and the offer out of the province is for a higher position and for a higher pay, then the move is justified with evidence.