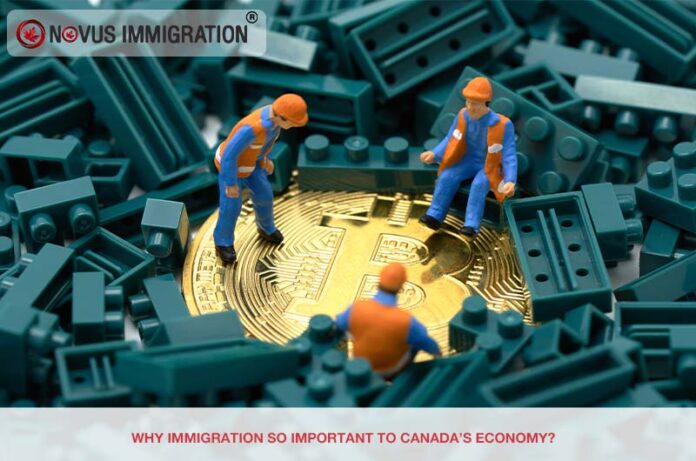 This blog is going to answer some interesting question like:
How Does Immigration Help the Canadian Economy?
Why does Canada need immigrants?
Canada's retirement rate has gone up, and by 2030 all 9.2 million of Canada's most prominent worker cohort-the baby boomers-will be of retirement age. This reality, combined with a low fertility rate, is creating economic and fiscal pressure. As such, to maintain its high living standards, Canada needs solutions to replenish those exiting the workforce. The solutions must entail identifying how to maintain a healthy sized labor force to stimulate economic activity, as well as the tax revenues to fund vital social expenditures such as rising health care costs and exploring how the labor force can become more productive.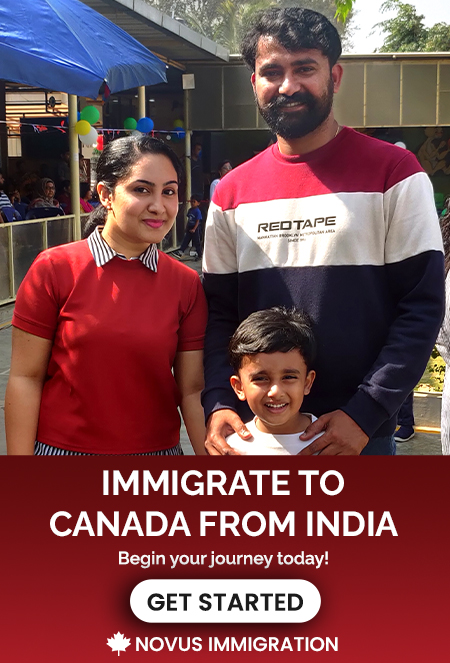 LABOUR GAPS PRESENT IN CANADA'S LABOUR MARKET
While many jobs can be filled by Canadians, gaps will continue to exist in the labor market. Therefore, Canada expects immigrants to help to fulfil labor market needs which, in turn, stimulates economic growth. Immigration also helps to meet specific regional labor market needs, especially through Provincial Nominee Programs(PNPs). Recent projections indicate that existing labor shortages, particularly in health, sciences, skilled trades, transport, and equipment, are expected to persist into the future.
Furthermore, when immigrants come to Canada, they become part of the consumer market and pay taxes. This means that they contribute to the economy and increase the productive capacity of the region. Annual Report to Parliament on Immigration report show that Canada's economy has benefitted from solid gains in the size of the labour pool, mainly because of immigration. This is another factor that answers the question: Does Canada benefit from immigration?
DO TEMPORARY RESIDENTS CONTRIBUTE TO CANADA'S ECONOMY?
Temporary residents also contribute to the Canadian labor market and economy. In 2016, visitors and international students contributed $31.8 billion to the Canadian economy. While temporary worker programs are essential in meeting short-term labor market needs. The 2018 Annual Report to Parliament on Immigration brought data on initiatives to recruit foreign skilled immigrants. Such as the Global Skills Strategy, that make easier for Canadian businesses to quickly attract the temporary foreign talent. Once inland, foreign skilled workers can drive innovation, help Canadian firms to grow and make the economy stronger. Temporary Work Permits are also very important to fulfil seasonal demands, especially in certain agricultural sectors.
In addition, depending on their human capital such as education, official language proficiency, and work experience, temporary workers can be invited to apply for permanent residency through federal or provincial programs.
KEY FINDINGS:
The below data shows us the Economic impact of immigration to Canada
Due to its ageing population and low fertility rate, Canada needs new sources of talent to enter the labor force to maintain its high living standards.
Between 2018 and 2040, 11.8 million people will leave Canadian schools and become workers, far short of the 13.4 million workers exiting the labor force.
Improved participation rates could add 2.2 million workers to the labor force by 2040, including more women, Indigenous people, and persons with disabilities, as well as $101 billion to the economy.
Immigration will remain a formative solution, accounting for all of Canada's net labor force growth—3.7 million workers—and one-third of the economic growth rate between 2018 and 2040.

ARE YOU INTERESTED IN CANADIAN IMMIGRATION?
Our RCICs will assist you from picking the right immigration program to evaluating your eligibility, reviewing all documentation and submitting it to the Canadian government on your behalf. Don't risk your chances of living your Canadian dream. Let us make sure that all forms are completed correctly and sent in on time.
To learn about more reasons why Canada needs immigration visit our website novusimmigration.com or novusimmigration.ca . Reach out to us for current Canada Immigration news and further assistance. Our experts will help carve out the best pathway for you. Alternatively, you can leave your request for an assessment here.