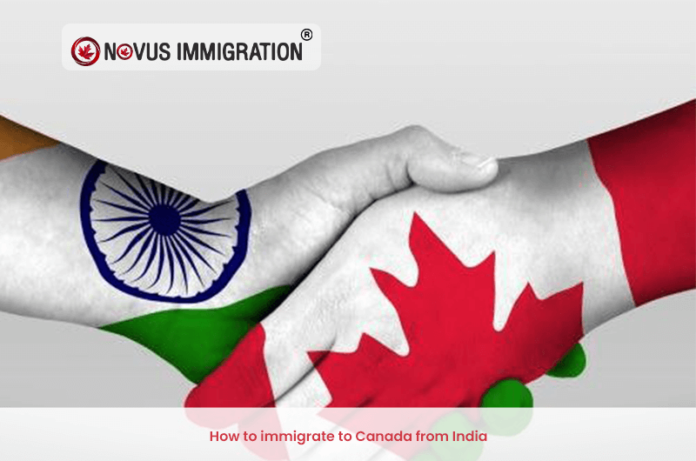 There are the following ways via which one could attain PR status in Canada
Getting invited via FSW or PNP – This is the most pursued pathway for Indians living in India who are looking forward to migrate to Canada permanently. The cohort of aspirants who are usually successful via FSW are individuals who have a high CRS ranking for which age, education and language are the most important traits. Individuals who are below 33 have higher chances of getting a FSW draw as the points start dropping post the age of 29. But in the case of PNP invitations, individuals under 40 have a good chance of getting called depending on their work history.
Both of these program require you to have a valid IELTS score and an ECA ( Educational Credential Assessment). The Canadian website www.cic.gc.ca is the only portal for applying for Express entry. The website is well designed and the program requirements, eligibility etc. are clearly mentioned on the website for assisting a layman to successfully apply online.
On the other hand, all the provinces have their respective websites wherein one can choose the relevant immigration program and subsequently submit an intent to migrate to that particular province. Please remember that the process post successful invitation takes minimum 6 months or longer. If you are looking to start your process, be aware of the fact that the entire process might take anywhere between 10 to 12 months or more.
Patience is a very important factor here, do not loose heart trying if you have not received an invitation the first year, make sure to improve your scores and stay active in the pool at all times.
Immigration is dynamic field where rules change frequently and therefore the scores keep varying, do not worry if the scores are high now, you should make sure that you have done everything in your means to increase your score and simultaneously apply separately for all provinces in Canada.
CEC- Canadian Experience Class- This stream is for all those who are willing to spend a considerable amount on money and time in studying inside Canada. This program is for all foreign nationals who have minimum 1 year of skilled work experience inside Canada. This skilled experience is usually accrued by obtaining a PGWP (Post graduate work permit) which requires the completion of a min 8-month study program inside Canada. One could become eligible for CEC via working in an employer specific work permit or on a Spousal Open work permit. There are separate draws under Express
entry which invites candidates who fall under the CEC.
The individuals for whom both the above mentioned pathways does not materialize due to low scores or age, he/she could try the other options such as Start-Up visa or the Entrepreneur programs. These programs require you to have significant financial backing to support you for the eligibility parameters which are mandatory for these programs.
Lastly, if you have a Canadian spouse or partner, he/she could sponsor you via the Overseas Spousal sponsorship program.
Reach out to us for free and valuable information.