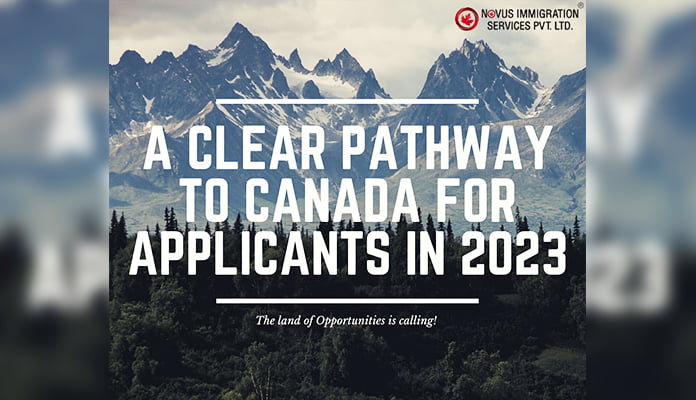 Last year, Canada granted permanent residency to a record-high 437,000 foreign
candidates. However, Canada is seeking to bring in more than 1.45 million new
permanent residents in the next three years.
Furthermore, immigration presently accounts for roughly 80 percent of Canada's
population growth. Canada relies 100 percent on immigrants, and 30 percent of the
Canadian population will be foreign nationals by 2036.
According to Immigration, Refugees, and Citizenship Canada, some 47,868 applicants
for Express Entry programs were waiting in the queue as of January 31 and 66,214
applicants for Provincial Nominee Programs.
Furthermore, the country launches an Express Entry application tracker, allowing
candidates to track the status of their applications. Status trackers are meant to provide
transparency to clients by providing direct access to information instead of contacting
IRCC through another network.
This represents IRCC's effort to reduce wait times and improve applicants' online access to information. Much of the application process is already 100 percent digital,
and the transition began in the months of September and October 2022, other than for
minors, who will be applying on paper, and the families applying with minors.
The four categories for which the new status trackers are intended for Express Entry
candidates are the Federal Skilled Workers Program (FSWP), the Canadian Experience
Class (CEC), and the Federal Skilled Trades Program (FSTP). Provincial Nominee
Programs (PNPs) are no exception, and it will also apply to PNP candidates as well.
For more information, reach out to Novus Immigration Services. The Bar Council of
British Columbia, Canada, has licensed us as a Regulated Canadian Immigration Law
and Consultant Firm. Discover more about the Canadian Experience Class, Express
Entry, PNP, Permanent Residence, and the document checklist.
Team Novus Canada https://www.novusimmigration.com/