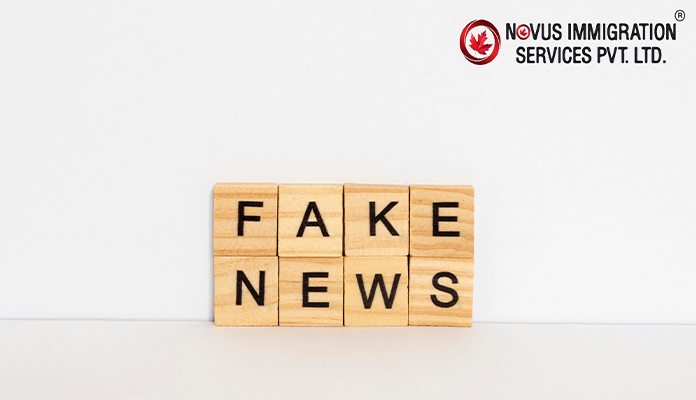 Be Aware of the Implications of Misrepresentation
Sometimes while filling out a form have you ended up vaguely mentioning information that falls in the purview of your truth but isn't a very accurate reflection of the fact. Well, sure enough, most of us have been guilty of such deeds however not everyone is forgiving of such goof-ups. While applying for any form of visa to Canada, whether for travel, study, or moving permanently, you need to be aware of the importance of detailed and appropriate documentation. The Canadian Immigration system closely adheres to its rules and regulations and ensures the implementation of the same while scrutinizing immigration applications.
Misrepresentation or deceit can have serious consequences on one's application and/or status in Canada. Canadian immigration officials are extremely strict about the applications and documents submitted to support the claims made by applicants. Here is where one needs to make certain that either themselves or their representative assures that no untrue information is mentioned in the application. Seasoned professionals are well aware of the ramifications applicants face if they fall into traps of unlicensed and unauthorized individuals while filing their applications. One misleading document can lead to not just rejection but also to being prohibited completely as well.
The Immigration, Refugee, and Citizenship Canada (IRCC) has stringent steps they might take in case of fraudulent documents are submitted
You can be given a permanent fraud record

Forbidden from entering Canada for a minimum period of 5 years

Your status, if any, can be taken away completely (Permanent Residence or Citizenship)

A criminal charge

Removal from Canada for good
Many cases based on misrepresentation have been noted in Canada and stringent actions have been taken against this. These cases also illustrate the necessity of complete, accurate, and complete applications. While it's understandable that the application process can be difficult and complex for many, therefore, seeking assistance from licensed entities is a plausible choice to make. Reach out to immigration lawyers/consultants that provide you with genuine advice and are also authorized to do so.
For more information, reach out to Novus Immigration Services. Licensed as the Regulated Canadian Immigration Law and Consultant Firm by the Bar Council of British Columbia, Canada. Discover more about Canadian Experience Class, Express Entry, PNP, Permanent Residence, and the document checklist.
Team Novus Canada https://www.novusimmigration.com/