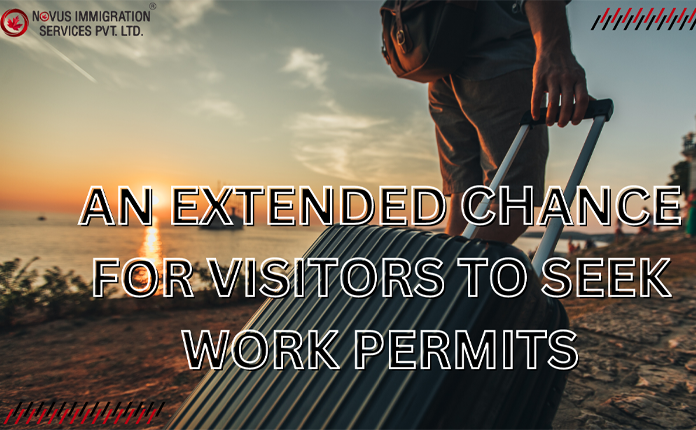 Foreign nationals on Visitor Visa in Canada with a valid job offer are eligible to apply for and receive, a work permit without leaving the country until February 28th, 2025.
It was implemented during the pandemic to fill labor gaps and help overseas nationals apply for work permits from within Canada, which was not possible earlier. Visitors applying under this Temporary Resident Visa (TRV) and who held a work permit within the past 12 months may also obtain a temporary work permit to start working for their new company.
This new policy has been extended for up to two years, and the applicant must be physically present in Canada while applying and stay in Canada while IRCC processes the application.
Eligibility Criteria:
Applicants seeking benefit from this temporary public policy must:
Should have a valid visitor status in Canada

Should have a job offer backed by a labor market impact assessment (LMIA) or an LMIA-exempt offer of employment

Should have submitted the application for an employer-specific work permit before February 28, 2025, and

Should have satisfied all other standard admissibility requirements
"Applicants with valid visitor status who have held a valid work permit in the last 12 months can follow specific guidelines to get interim work authorization"
"After applying for a work permit under this policy, applicants will need to fill out the IRCC Web Form with the message as specified by IRCC"
For more information, reach out to Novus Immigration Services, the best Canada Visa Consultants. Licensed as the Regulated Canadian Immigration Law and Consultant Firm by the Bar Council of British Columbia, Canada. Discover more about Canadian Experience Class, Express Entry, PNP, Permanent Residence, and the document checklist.
Team Novus Canada https://www.novusimmigration.com/