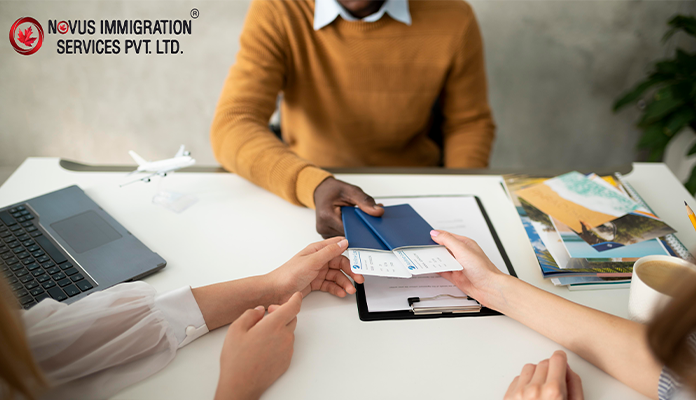 Immigration, Refugees and Citizenship Canada (IRCC) is prepared to take immediate action to reduce Visitor Visa backlogs and will be inviting 195,000 applicants in bulk. Canada will waive certain eligibility criteria for approximately 450,000 applicants. Admission rules may be waived soon, and tourists need not prove that they will leave the country when their visa expires.
A visa draft was introduced at the end of last year to take such drastic measures to curtail backlogs immediately by February 2023. The processing time for visitor visas currently is 70 days, but it may be much quicker than the pandemic times. About 2.2 million backlogs were reduced to 2.1 million, and IRCC issued more than 700,000 Temporary Resident Visas (TRV) last year. 
The Federal Government will aim for faster processing times for Canadian Visitor Visas as part of its overhaul. Nationals of foreign countries can convert a visit visa to a work visa permit without having to exit Canada if they meet certain eligibility criteria. IRCC is working hard to reduce both the backlog and the Canada temporary resident visa processing time from India and other countries.
Finally, Canada requires foreign businesses and more foreign nationals for its economy, and it is going to attract more in-demand foreign skilled workers. International students are at the top of the government's list to become permanent residents because they are young, educated, and fluent in their language ability. Always proofread your visa application which could lead to a delayed processing time or a denied visa.
For more information, reach out to Novus Immigration Services. Licensed as the Canadian RCIC and a law firm by the Bar Council of British Columbia, Canada. Discover more about the Canadian Experience Class, Express Entry, PNP, Permanent Residence, and the document checklist.
Team Novus Canada https://www.novusimmigration.com/