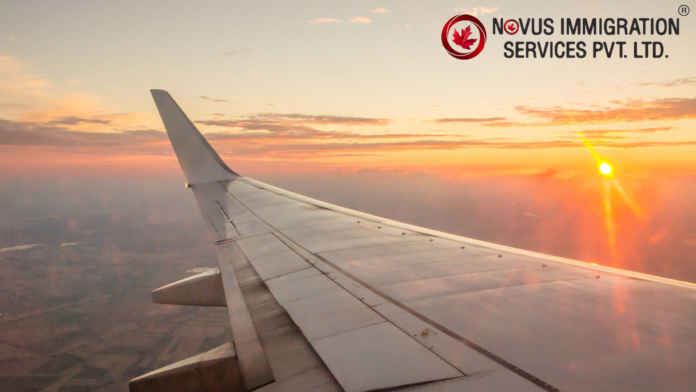 Canada has become one of the top destinations for skilled immigrants looking to establish a comfortable and rewarding life in another country. It is not only because of Canada's inclusive nature and diverse culture but also because of its booming economy facilitating better job opportunities. As we approach the halfway mark of 2023, it's time to take a closer look at the Canada Express Entry system and assess its execution in the year's first half.
The Canadian government's Express Entry mechanism has been critical in drawing talented people worldwide. Started in 2015, the method simplified the immigration process by allowing candidates to submit their profiles online and join a pool of applicants from whom the Canadian government chooses individuals for permanent residency using the Comprehensive Ranking System (CRS) scores.
Several notable modifications and policy changes to the Canada Express Entry system occurred in the first half of 2023. The government worked to simplify the process, increase transparency, and respond to the changing needs of the Canadian labour market.
The government held a consistent number of invitation rounds or "draws" throughout the first half of 2023. The minimum CRS scores fluctuated during the draws, reflecting the shifting need for certain skill sets. Notably, CRS scores have remained competitive, implying that candidates must maximize their points to boost their chances of an invitation. The year's minimum CRS scores have more or less been in the range of 480's majorly, however, there is hope for the score to lower as newer pathways are getting introduced for a seamless immigration journey.
The year 2023 started less predictably, with over 5,500 candidates invited to the first draw of the year on January 11, which was more applicants than in any round in 2022. The first month of 2023 saw 11,000 ITAs distributed across two draws, followed by 4,892 ITAs spread across three draws, and the second-highest number of candidates invited in one month in Express Entry history in March. The draws for these first six months of 2023 might have been inconsistent, not following any set schedule however the number of invitations being issued is a direct reflection of Canada's strong intentions to surge forward with their Immigration Level Plans (2023 – 2025) and invite a total of 465,000 PR candidates in 2023.
The introduction of category-based draws, tech pathways, the increase in Provincial Nominee Draws and other specific program draws are all indicative of Canada's continuous value and need for talented immigrants and their contributions to the country's economy; the Express Entry system remains an important entry point for those seeking a better future. The revisions and updates that are expected in 2023 demonstrate the Canadian government's commitment to attracting global talent and aligning immigration laws with labour market needs. If you are thinking about moving,
Understand and evaluate your profile and chances through authorised ICCRC-registered immigration consultants. For more information, reach out to Novus Immigration Services. Licensed as the Regulated Canadian Immigration Law and Consultant Firm by the Bar Council of British Columbia, Canada. Discover more about Canadian Experience Class, Express Entry, PNP, Permanent Residence, and the document checklist.
Team Novus Canada https://www.novusimmigration.com/