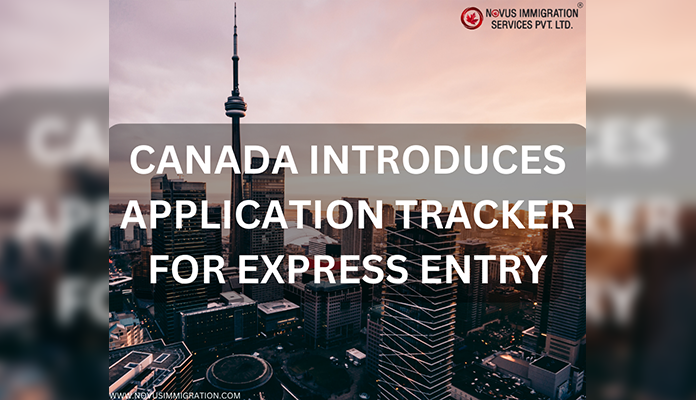 IRCC Canada introduces an application status tracker for Express Entry and PNP candidates, allowing them to monitor their applications and check their file status in order to keep their files moving. Candidates will have more direct access to information from IRCC by tracking their application status than through any other channel.
Transparent and direct, the new status trackers are for Express Entry candidates in the Federal Skilled Workers Program (FSWP), the Canadian Experience Class (CEC), and the Federal Skilled Trades Program (FSTP). Nevertheless, it will also be applicable to candidates in Provincial Nominee Programs (PNPs).
The two sensational pathways, Express Entry, and the Provincial Nominee Program are set to invite 230,000 immigrants by 2025. IRCC introduces this new application status tracker for skilled individuals exactly one year after introducing the application tracker for SOWP and child sponsorship to reduce wait times and increase access to information.
It was only useful for common-law, spousal, and child sponsorship since 2022, whereas it will now be available for Express Entry and PNP candidates, and it can be found on the government website. "We understand that clients want easier access to status updates on their case files," a government media release said. 
Processing delays due to paper applications and the pandemic will be reduced to a greater extent, and the government also plans to extend the online application tracker to all future applicants. Nevertheless, the backlogs are expected to diminish, even though delays may take place for sponsorship applications.
For more information reach out to Novus Immigration Services. Licensed as the Regulated Canadian Immigration Law and Consultant Firm by the Bar Council of British Columbia, Canada. Find out more about Canadian Experience Class, Express Entry, PNP, Permanent Residence, and the document checklist.
Team Novus Canada https://www.novusimmigration.com/