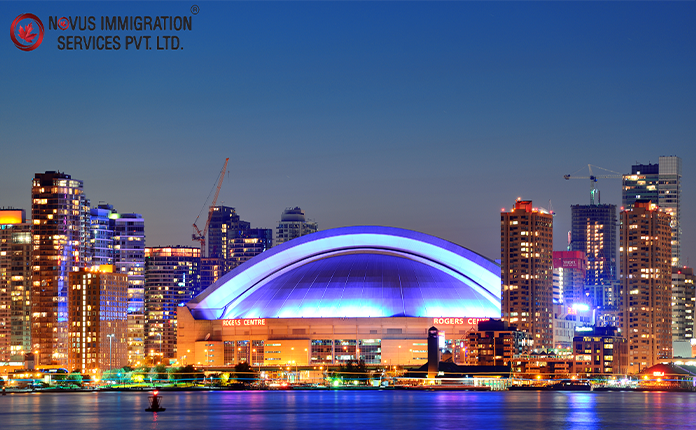 IRCC has held the fourth program-specific draw of the year.  
Canada keeps the ball rolling with yet another Program-Specific PNP Draw, Immigration, Refugees and Citizenship Canada (IRCC) invited 667 candidates to the Provincial Nominee Program with a 748 CRS score in its #242 draw. This marks the third PNP draw and fourth program-specific draw of 2023, one has been for the Federal Skilled Worker Program (FSWP) following the results of the PNP-only draw on February 15.
After the IT system glitch in November last year, IRCC resumed its Express Entry draw on January 11, 2023. IRCC has never had a PNP-only draw since June 2022, and the draws may even take place periodically, twice a month every Wednesday, or every day, depending upon economic priorities in the future. 
Furthermore, this draw was unique as it was not an all-program draw, and Invitation to Apply (ITAs) were issued to candidates who had already received a nomination under the Provincial Nominee Program. The all-program entry draw was resumed by IRCC on July 6, 2022, after a pause of 18 months due to the COVID-19 pandemic.
On the other hand, Express Entry is the application management system for three Canadian immigration programs: the Canadian Experience Class (CEC), the Federal Skilled Worker Program (FSWP), and the Federal Skilled Trades Program (FSTP). Nevertheless, Provincial Nominee Program (PNP) candidates in the Express Entry pool are already entitled to at least one of these programs.  
Typically, Express Entry uses a points-based system, the Comprehensive Ranking System (CRS), to rank candidates' profiles, but it will not be the only factor in 2023. Hence, the candidates with in-demand skills will also receive an Invitation to Apply (ITA) other than high CRS scores and can apply for permanent residency.  
For more information, reach out to Novus Immigration Services. Licensed as a Regulated Canadian Immigration Law Firm and consultant by the Bar Council of British Columbia, Canada. Find out more about Canadian Experience Class, Express Entry, PNP, Permanent Residence, and the document checklist.  
Team Novus Canada https://www.novusimmigration.com/