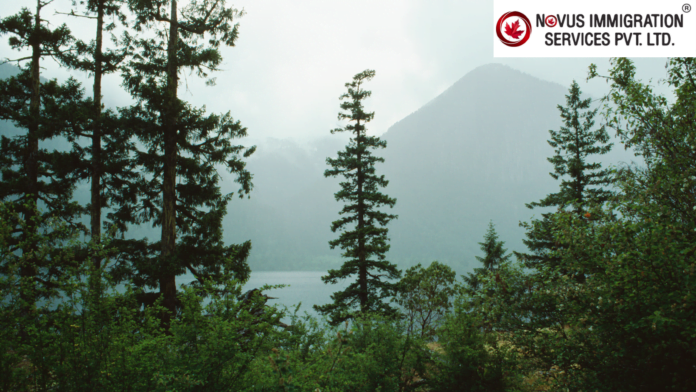 The Immigration Minister of Canada, Sean Fraser, announced new initiatives targeted at luring global digital talent to Canada. These steps include the development of Canada's first-ever Tech Talent Strategy. As Canada aims to become a world leader in a range of future technologies, and its first step is toward the recruitment of tech professionals holding a US H1-B visa.
The H1-B visa is a non-immigrant visa that permits U.S. businesses to hire foreign employees in speciality areas that require theoretical or technical knowledge. Every year, tech businesses rely on it to hire tens of thousands of workers from India and other Asian countries. During the pandemic, tech companies were on a recruiting spree, but have now begun laying off enormous numbers of employees. As a result, many H-1B visa holders are trying to locate new work.
This is a piece of thrilling news for H-1B holders as they can find stability and security in their work and life. Canada's dynamic labour market and expanding demand for skilled professionals provide H-1B visa holders with a plethora of new career choices.
The new initiative will allow at least 10,000 American H-1B holders to move to Canada, to live and work on an open work permit for up to 3 years. They will be allowed to work for nearly any company in Canada. Their spouses and dependents will be able to apply for a temporary residence visa with job or study authorization. By the end of this year, the federal government would be building an immigration stream for some of the world's most brilliant individuals who will be allowed to come to Canada to work for digital businesses regardless of whether they have a job or not.
The newly established work permit intends to simplify the immigration procedure for H-1B visa holders from the United States, easing their transfer to the Canadian labour market. By recognizing these people's exceptional abilities and knowledge, Canada seeks to use their talents to foster innovation, economic growth, and competitiveness. The work permit in Canada serves as a stepping stone to permanent residency as this experience can be used towards their permanent residency applications.
In addition to this, Canada and IRCC are also promoting themself as the go-to place for digital nomads. IRCC plans to partner up with private and public sectors to explore ways to attract digital nomads. These are people who work remotely from anywhere in the world and Canada wants to provide them with an opportunity and platform to come to Canada and work for a foreign employer while staying in Canada for up to 6 months. This is a way for Canada to entice some bright minds from the IT field to join and boost their economy.
Nevertheless, both these initiatives under the Tech Talent Strategy, reflect Canada's need and strong intentions to retain top talent from around the world. This is a win-win situation for Canada and the skilled individuals hoping to transition to the country.
Understand and evaluate your profile and chances through authorised ICCRC-registered immigration consultants. For more information, reach out to Novus Immigration Services. Licensed as the Regulated Canadian Immigration Law and Consultant Firm by the Bar Council of British Columbia, Canada. Discover more about Canadian Experience Class, Express Entry, PNP, Permanent Residence, and the document checklist.
Team Novus Canada https://www.novusimmigration.com/