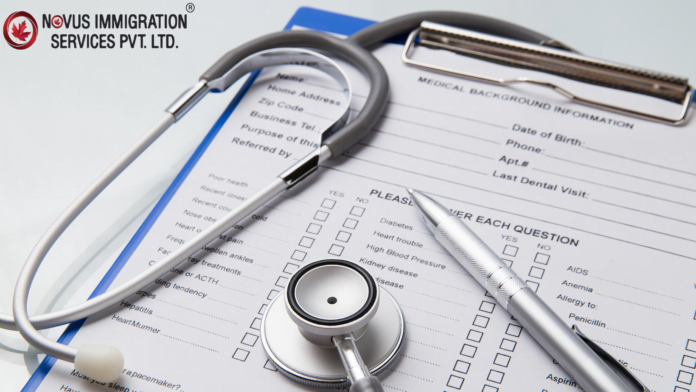 Canada's immigration system is well-regarded for its efficiency and adaptability, and the Express Entry program has been at the forefront of this reputation. A recent and significant change to the Express Entry system, effective from October 1st, brings welcome news for prospective immigrants: Express Entry candidates no longer need to undergo an upfront medical examination, known as the Immigration Medical Examination (IME). In this blog, we will explain what the IME is and discuss the new implementations that have been put in place.
The Immigration Medical Examination (IME) is a mandatory medical assessment that some individuals applying for Canadian permanent residency were previously required to complete. The primary purpose of the IME was to ensure that candidates were in good health and did not pose a risk to public health or safety in Canada. It was designed to identify individuals with serious medical conditions, including contagious diseases, which might result in inadmissibility. Notably, your personal physician couldn't perform the IME; you have to visit a doctor from the list of panel physicians approved by IRCC (Immigration, Refugees, and Citizenship Canada). The final decision on the medical exam is made by IRCC, not the panel physician.
While attending your medical exam appointment, you are required to bring:
Proper identification documents
Eyeglasses or contact lenses, if you wore them
Any medical reports or test results for previous or existing medical conditions
A list of your current medications
The Medical Report form if an upfront medical exam wasn't required
Four recent photographs if the panel physician didn't use eMedical
Under the New Implementation, Express Entry candidates are no longer obliged to complete an upfront IME as part of their initial application. Instead, they will be advised to undertake the IME only if they receive an Invitation to Apply (ITA) from Immigration, Refugees, and Citizenship Canada (IRCC). In other words, the medical examination is now deferred until after a candidate has been selected to apply for permanent residency. If you've never completed an IME, you can now upload a blank document in the Express Entry profile Builder's upload field when submitting your application. IRCC will subsequently provide further instructions on when to get your medical exam. If you've previously undergone an IME for another application, such as a work or study permit, and you are currently residing in Canada, you won't need to repeat the process when applying for permanent residence.
It's essential to note that although upfront medical exams are no longer mandatory, candidates should still be ready to complete the IME promptly upon receiving an ITA. This means ensuring you have all the necessary medical documents and can schedule the examination without delay to meet IRCC's deadlines.
For more information or assistance with your immigration journey, don't hesitate to reach out to Novus Immigration Services, a licensed Regulated Canadian Immigration Law and Consultant Firm recognized by the Bar Council of British Columbia, Canada. You can discover more about various immigration pathways, including the Canadian Experience Class, Express Entry, Provincial Nominee Program (PNP), Permanent Residence, and the document checklist to make your immigration process smoother and more straightforward.