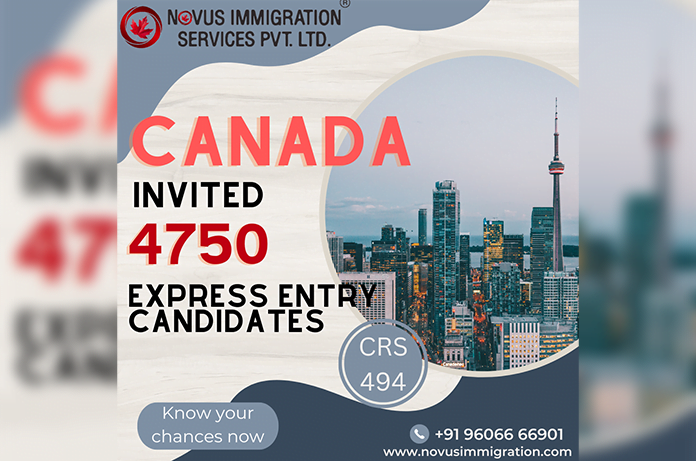 ITAs were issued to candidates with a minimum CRS score of 494 and IRCC issued a 4750 invitation to Apply. According to a study, over 9 million Canadians are expected to retire in a decade, so Canada will have to depend on immigrants to maintain a robust economy.
More than 1 Million job vacancies are still available in Canada. Canada further expects record-high vacancies which will climb to 957,500 according to Statistical data. Job vacancies would continue to grow and unemployment would diminish by 2024 to a large extent.
The cut-off CRS score is expected to decrease further in the upcoming months and the number of invitations will also gradually increase subsequently. There will also be more opportunities for Express Entry candidates through PNPs in the future.
As the backlogs are being cleared, more candidates are invited to apply and applications are expected to be processed in six months. IRCC to modernize the processing system to expedite the employer's need for an international pool of talents.
IRCC is expected to hold draws with the intent of economic goals in 2023. CRS scores and program types will not be the only deciding factors for inviting candidates but other factors may be considered as well.
There will be more clarity in the new pathways and a lot of opportunities for more nominations in the future.
For more information reach out to Novus Immigration Services. Licensed as the
Regulated Canadian Immigration Law Firm by the Bar Council of British
Columbia. Find out more about Canadian Experience Class, Express Entry, PNP,
Permanent Residence, and the document checklist. Licensed as the Regulated
Canadian Immigration Consultant by the Bar Council of British
Columbia.
Team Novus Canada https://www.novusimmigration.com/