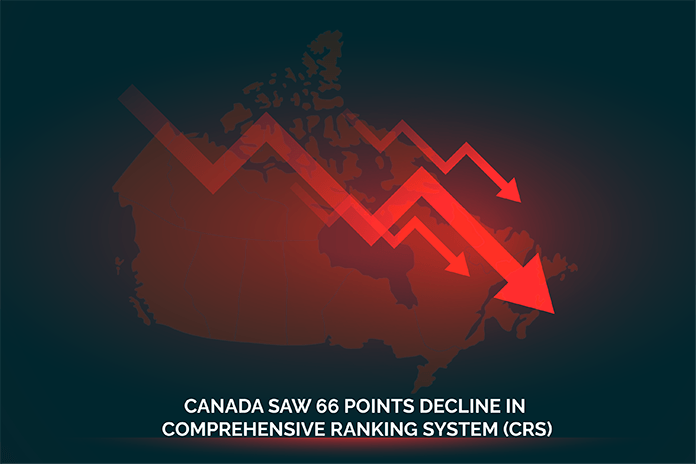 A Trip Down Memory Lane
Canada saw 66 points decline in Comprehensive Ranking System (CRS) from July 6, 2022 to November 23, 2022 from 557 to 491 after an 18-month long gap due to pandemic (COVID19) and lockdown situation. However, the latest and updated NOC which were introduced on November 16, 2022 will see an increase in Express Entry ITAs starting January 2023.
Those with a latest and highest score will be getting an Invitation to Apply (ITA) in a record-breaking time by IRCC for permanent residence. The list of Occupation has now increased with 5 additional engineering streams.
The purpose of the new Training, Education, Experience and Responsibilities (TEER) system is to help better comprehend an applicant's credentials in an occupation to ensure they can adjust more easily into Canada's labour force. The list upsurges according to the target specific In-Demand occupations that is the need of the Labour Market in Canada. 
In over 23 draws so far there were 46,538 candidates received an Invitation To Apply (ITA) through Express Entry. This number comprises of draws from January to July, which were completely for candidates in Provincial Nominee Programs (PNPs). 
For more information reach out to Novus Immigration Services. Licensed as the
Regulated Canadian Immigration Law and Consultant Firm by the Bar Council of British
Columbia, Canada. Find out more about Canadian Experience Class, Express Entry, PNP, Permanent Residence, and the document checklist.
Team Novus Canada https://www.novusimmigration.com/