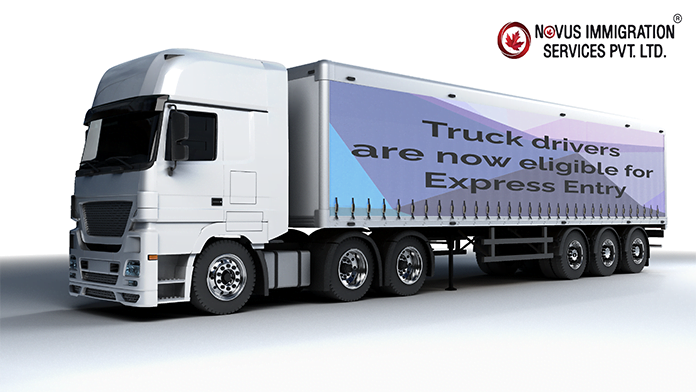 There Is a Shortage of Truck Drivers in Canada
According to the National Occupation Classification (NOC) in the second quarter of
2021, there was a dearth of truck drivers about 18,000 vacant positions in Canada due
to the aging community and the pandemic. Truck drivers play a significant role and their
shortage has an impact on the economy.
The truck and logistics industries are worth $850 billion and the Forest Products
Association Department's productivity reported a loss of $450 million. Therefore,
Canada's Express Entry program recruits immigrants for the high-demand sector,
including commercial truck driving as one of the occupations from NOC.
Truck drivers are in high demand throughout Canada and long-haul truck drivers remain
a challenge for the transport industry. Age averaging between 40 and 55, a long-haul
driver may spend up to a week or up to 2 weeks on the road and get handsome salaries
ranging from $55,000 to 65,000 working in 12-hour shifts.
Furthermore, such drivers get as low as $15 an hour ranging up to $35 an hour as the
highest wage. Applying through Express Entry will be easier for the applicant to get
picked up from the pool as the backlog diminishes every month. Currently, truck drivers
get picked up by trucking companies only through the Temporary Foreign Worker
Program (TFWP).
For more information reach out to Novus Immigration Services. Licensed as the
Regulated Canadian Immigration Law Firm by the Bar Council of British
Columbia. Find out more about Canadian Experience Class, Express Entry, PNP,
Permanent Residence, and the document checklist. Licensed as the Regulated
Canadian Immigration Consultant by the Bar Council of British
Columbia.
Team Novus Canada https://www.novusimmigration.com/