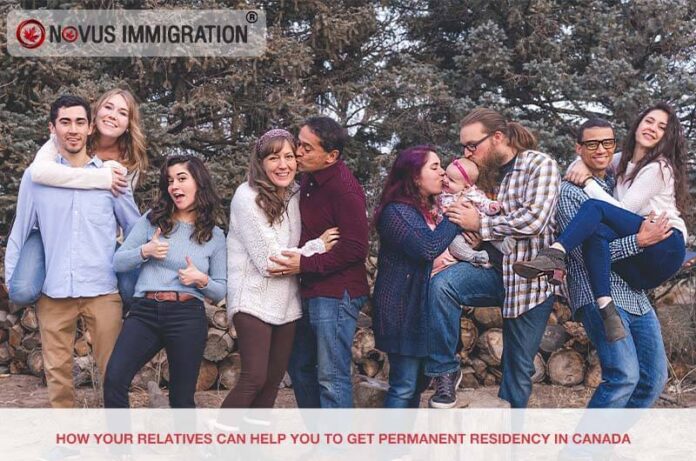 Apart from extra points awarded to Express Entry candidates who have siblings in Canada, relatives also help you in your Canadian immigration process.
EXTRA POINTS IN ADAPTABILITY FACTORS
Besides family sponsorship programs, there are some ways a family can help you. Some immigration programs gives a significant advantage to candidates who have family members in Canada through blood, adoption, marriage or common-law partnership provided the relative is at least 18 years old and is a Canadian citizen or a permanent resident.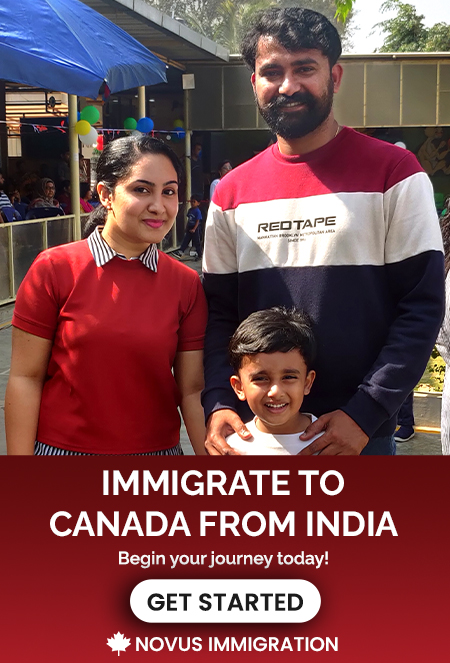 1. Express Entry
It is an online system used to manage applications for permanent residence from skilled workers. Express manages three of the country's economic class pathways/economic immigration programs:
The Federal Skilled Worker Program (FSW)
The Federal Skilled Trades Program(FSWT)
The Canadian Experience Class Program(CEC)
The Express Entry process requires foreign nationals to create an online profile based on the applicant's age, language ability, education, and Canadian and foreign work experience. Points are assigned for each of these categories; this is known as CRS score. Candidates compete with each through the CRS, because it is used to rank candidates. Once the profile is active, the potential candidates' applications sit in a virtual pool waiting for an ITA for one of the processing streams.
The higher the score, the better are the chances to receive an invitation. Therefore, having a sibling can be a lead as it gives 15 extra points to applicants.
2. Federal Skilled Worker Program
To be eligible for the program, applicant must meet at least 67 points out of 100. In this, 5 points are awarded in the Adaptability factor for candidates that have family members living in Canada such parents, grandparents, child, grandchild, sibling, aunt or uncle, and niece or nephew.
3. Provincial Nominee Program (PNP)
Many provincial Nominee Programs offer extra points for showing strong ties in specific provinces which may increase your likelihood of receiving a Notification of Interest letter.
Some of the provinces are:
SASKATCHEWAN – INTERNATIONAL SKILLED WORKER CATEGORY
To be eligible for this subcategory, you must score at least 60 points out of 100 on the SINP (Saskatchewan Immigration Nominee Program) points assessment grid. The points are designated to your age, education, language and work experience. But having strong ties in the province will credit extra 30 points to the applicant. It can be family (20 points), past work experience (5 points) or study experience (5 points). Family connection could be your parents, grandparents, child, grandchild, sibling, aunt or uncle, and niece or nephew.
MANITOBA – SKILLED WORKER OVERSEES CATEGORY
In addition to demonstrating a strong connection to Manitoba, every candidate who wants to be considered under the Skilled Worker Overseas stream must score at least 60 points based on five factors in order to be eligible. If you do not have a connection to Manitoba, you are not eligible under this stream, regardless of your points total.
Close family award 20 points out of 25 in the adaptability factor while distant relatives and friends may award 10 points.
NEW BRUNSWICK – SKILLED WORKERS EXPRESS ENTRY CATEGORY
New Brunswick (NBPNP) has a stream, called NB Express Entry, that accepts applications from candidates without a job offer, but that must have IELTS equivalent to CLB7 and score at least 67 points on the Express Entry self-assessment grid.
You, or your spouse/common-law partner, who has a relative who is 18 years or older, living in New Brunswick as a Canadian citizen or permanent resident, for at least 12 months may award 5 out of 10 points in the adaptability factor This relative must be a parent; grandparent; child; grandchild; sibling (child of your parent); aunt or uncle (by blood or marriage); or niece or nephew (grandchild of your parent).
PRINCE EDWARD ISLAND EXPRESS ENTRY CATEGORY
There are two pathways to permanent residency through the PEI Express Entry Category, depending on if you have a job offer in PEI or not. Priority will be given to applicants that are living and working in PEI.
Currently having close family member(s) living in PEI for at least 12 consecutive months who are permanent residents (5 points out of 15 points) in the adaptability factor or Canadian citizens or Dependent child(ren) who has/have been enrolled in a PEI educational institution for at least 6 continuous months (5 points out 15 points)
DO YOU WANT TO IMMIGRATE TO CANADA?
Applying for a Canadian visa application on your own to move to Canada is definitely possible but risky if you don't have experience in how to navigate the Canadian immigration system and website. So let our experienced and knowledgeable team of RCICs take care of the fine print while you choose your dream destination in Canada for you and your loved ones.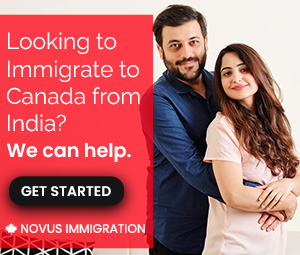 Complete our online assessment form and let us take care of all the fine print while finalise your plans to live and work in Canada.
Regards,