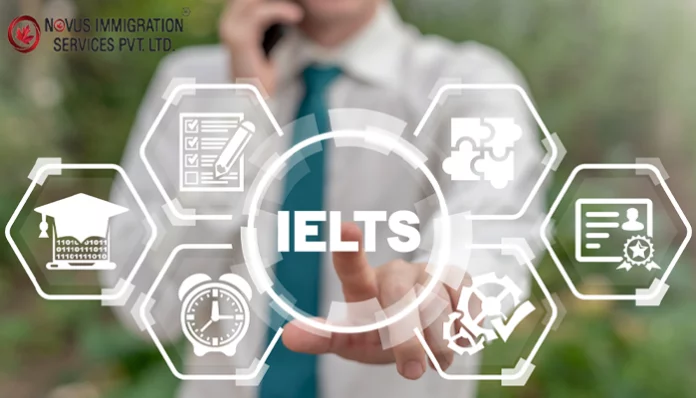 The IELTS (International English Language Testing System) is a widely renowned English Proficiency exam. Likewise, it is one of the approved tests for immigration applicants as well. The candidates have to appear for this 4-module, Listening, Reading, Writing, and Speaking, test to prove their language skills.
Out of the 4 modules, the IELTS Writing section is probably the most frightening part for most students due to the unpredictability of the question type clubbed with the fear of encountering an unknown subject as the topic.
Understanding the module and some of the pointers to be followed while attempting the Writing Section will help you sail through this section of the exam smoothly.
IELTS Writing consists of 2 tasks:
Each task contains only 1 question and the total time given to complete these two tasks is 60 minutes. Ideally, you must spend 20 minutes on the first one and 40 minutes on the second task, as it holds more weightage when calculating your overall Writing scores.
No matter how dreaded the thought of the Writing task is, if you follow a few simple tips and strategies, you will be able to achieve your desired scores.
Assessment Criteria
Understanding the marking scheme and what you are being assessed on is important. The IELTS Writing evaluates four factors –
Task Achievement

– You should understand the demand of the task and respond appropriately.

Coherence And Cohesion

– The Letter/Essay requires a good sequential flow that connects each paragraph to the other. Additionally, using the apt number of words allowed under each task is also imperative.

Lexical Resources

– Use good vocabulary within appropriate sentences, avoiding spelling or grammatical mistakes.

Grammatical Range and Accuracy

– This category assesses your use of sentences, grammar, linkers, and connectors. 
Know the format – 
Each Task under Writing can be further divided into the different question types included in them. For example, under Task 1 – Letter Writing, one must be well versed in 3 types of letters: Formal, Semi-Formal, and Informal. Similarly, Task 2 – Essays have 5 types of questions that a test aspirant must prepare. You must understand the different question types and the do's and don'ts under them.
Think First, Then Write! 
After understanding the question type and the demand it is essential to put aside some time for Idea Generation. Take a leap of faith, pause to think for a few minutes on the topic in front of you, and jot down the ideas flooding through your head. Once that is done, put your pen to paper and let the ideas flow through complete sentences.
Organization is key 
The reason behind encouraging Idea generation is to provide you with the perfect base around which you can build your answer, giving rise to the ever-so-important aspect of the Writing test "Organization". Evaluators are looking for answers which have clarity and conciseness; answers that have been written with some thought and planned to provide a clear picture. Follow the structure under each question type to maximize the effect of your paragraph on the reader.
Don't beat around the bush
A very crucial aspect that many test takers misunderstand is how much to write and what to include. Well, the answer is very simple, "Quality Over Quantity". There is a reason for the word limit being provided, hence remember that more is not always good. Your answers should be relevant to the topic given and more so to the specific demand of the question.
Indulge in Vocab and don't be monotonous
While using fancy vocabulary is not a prerequisite to a high band score, you cannot underestimate the importance of the use of good vocabulary in meaningful sentences to accentuate their impact. Hence, it would be a good idea to build your vocabulary bank from the get-go and consciously improve your language while writing. Invest time in writing various types of sentences, from simple to complex, and explore your writing style.
Proofread
Probably the most crucial step in ensuring high scores but unfortunately the most ignored one as well. Many don't even bother reading their answer leave alone making changes or corrections. Most mistakes can be found at this stage and consequently avoided. Hence, take the time and cross-check your work!
Practice makes perfect
Finally, an imperative and recurrent step for all IELTS modules – Practice. Reading through several sample answers, acquiring basic general knowledge on various subjects, and constantly practicing will help improve your writing game.
Most importantly, advice and help from qualified and experienced tutors ensure that your practice is done in the right direction and you yield benefits from it. 
At Novus, we assure that test aspirants are provided access to appropriate high-quality study material and receive complete guidance from start to end.
For more information, reach out to Novus Immigration Services. Licensed as the Regulated Canadian Immigration Law and Consultant Firm by the Bar Council of British Columbia, Canada. Discover more about Canadian Experience Class, Express Entry, PNP, Permanent Residence, and the document checklist.
Team Novus Canada https://www.novusimmigration.com/