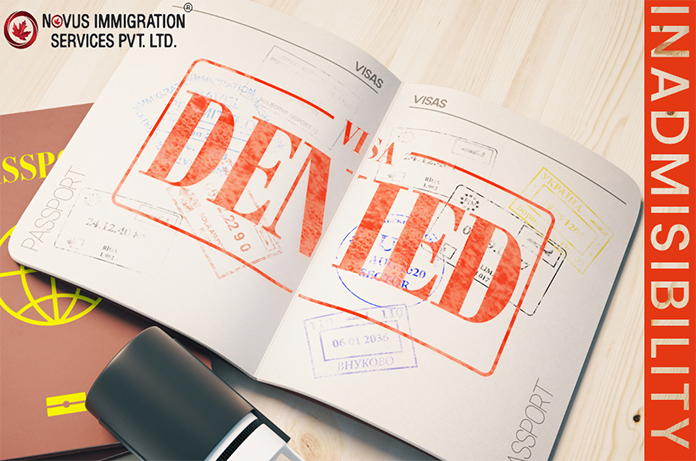 A person is considered inadmissible when they cannot enter or be allowed into Canada because of their criminal background and certain medical conditions. A foreign national must meet certain criteria and admissibility requirements for permanent residence by passing a criminal background check and by undergoing medical examinations. Classification of the offense depends on serious vs no-serious which includes probation and fines.
If a person is deemed rehabilitated then they are allowed to apply for TRP and considered admissible to Canada even with records of criminality. Once rehabilitated, the time since the last conviction removes the criminal inadmissibility. TRP is given to a criminally or medically inadmissible person for a temporary three years period of time depending on reasons which do not require any criminal sentence completion. If a person has been dismissed with a charge of conviction, then they are not considered to be inadmissible to Canada.
An indictable offense like many misdemeanor offenses is a more serious offense and a thorough review of the foreign law must be determined under Canadian Law. A summary offense on the other hand is a minor offense that needs a review under Canadian Law as well. Whereas, a hybrid offense is treated as an indictable offense for immigration purposes.
Canada has strict border crossing laws, so in most cases, a drunk driving offense would be considered inadmissible for 10 years after the completion of a sentence but a person can apply for criminal rehabilitation after 5 years of sentence completion which permanently removes inadmissibility to Canada. However, a person applying for a permanent resident must apply for criminal rehabilitation which is a permanent waiver after the completion of five years of the sentence. People cannot travel to Canada with the possession of contraband of any kind and a prior conviction is considered inadmissible to Canada.
For more information reach out to Novus Immigration Services. Licensed as the Regulated Canadian Immigration Law Firm by the Bar Council of British
Columbia. Find out more about Canadian Experience Class, Express Entry, PNP,
Permanent Residence, and the document checklist.
Team Novus Canada https://www.novusimmigration.com/