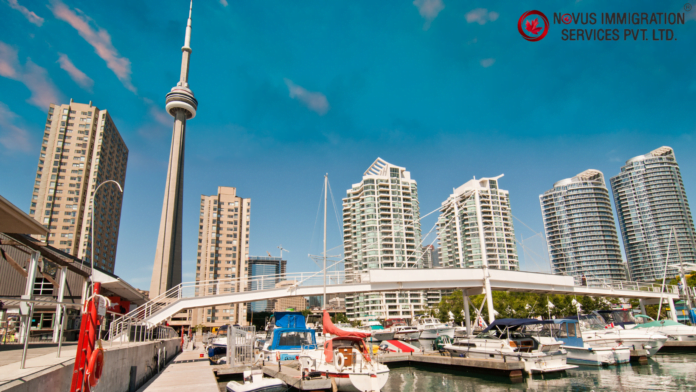 Immigration, Refugees, and Citizenship Canada, after the first-ever category-based draw for healthcare, has continued its drive to procure skilled talent from the STEM (Science, Technology, Engineering and Mathematics) field. 500 Invitations To Apply (ITA) were issued for candidates in STEM professions with a minimum score of 486.
While the Canadian government's flagship program for managing applications is the Express Entry System, the implementation of Category-based drawings is a big step forward in Canada's immigration policies and a departure from regular CRS-based lotteries. Canada is actively inviting qualified professionals into the country through category-based selection, in line with its vow to embrace in-demand people and address labour market demands through immigration measures.
The choice of categories was based on labour market data, including estimates, and feedback from stakeholders across the country. This information was utilized by the department to create six new categories for Express Entry hopefuls in upcoming draws this year. The new categories are intended to help Canada's economic goals.
Moreover, STEM experts are critical to fostering innovation, research, and technical improvements in a variety of businesses. This effort intends to attract highly trained personnel worldwide while bolstering Canada's status as a global leader in science and technology. Individuals with backgrounds in science, technology, engineering, or mathematics have an excellent potential to earn permanent residency in Canada through the STEM draw.
The following are some of the occupations eligible for the STEM draw:
Architects
Business systems specialists
Civil Engineers
Computer and information systems managers, developers and programmers
Cybersecurity specialists
Data scientists
Database analysts and data administrators
Electrical and electronics engineers
Engineering managers
Industrial and manufacturing engineers
Information systems specialists
Land surveyors
Mathematicians, statisticians, and actuaries
Metallurgical and materials engineers
Natural and applied science policy researchers, consultants, and program officers
Software developers and programmers, engineers and designers
Urban and land use planners
Web designers, developers and programmers
As Canada strives towards making a mark in the world as a global hub for innovation and research, the STEM-specific draw reflects Canada's commitment to attracting talented individuals to sustain its competitive edge in the international market.
Understand and evaluate your profile and chances through authorised ICCRC-registered immigration consultants. For more information, reach out to Novus Immigration Services. Licensed as the Regulated Canadian Immigration Law and Consultant Firm by the Bar Council of British Columbia, Canada. Discover more about Canadian Experience Class, Express Entry, PNP, Permanent Residence, and the document checklist.
Team Novus Canada https://www.novusimmigration.com/