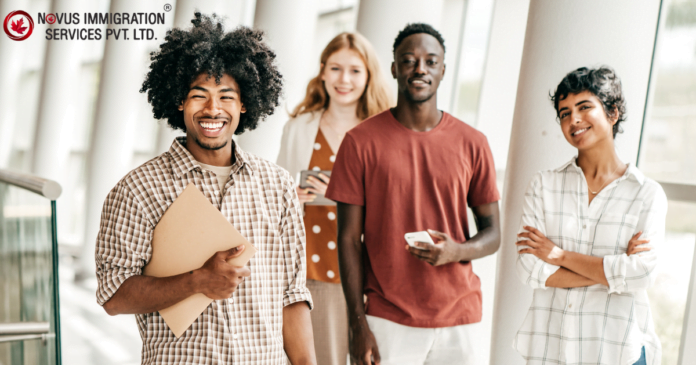 In an exciting development, effective from August 10th 2023, the Immigration, Refugees and Citizenship Canada (IRCC) has recently approved four new English language tests for the Student Direct Stream (SDS). This gives up more alternatives for proving their English competence, which is great news for overseas students who want to further their studies in
Canada.
The approval of these four new English language tests marks a significant shift in the IRCC's approach towards assessing language proficiency. Until now, the International English Language Testing System (IELTS) was the sole test accepted under the SDS. While IELTS is widely recognized and respected, its exclusivity limited the opportunities for many talented students. With the addition of these new tests, the IRCC is embracing a more inclusive and diverse assessment methodology.
Below is the list of the four newly eligible tests:
CELPIP General
CAEL
PTE Academic
TOEFL iBT Test
All the tests showcase the proficiency of applicants in the four skills – Speaking, Listening,
Reading, and Writing
However, some differences and criteria must still be met.
Each of the four language-speaking abilities on the CELPIP general assessments must
receive a score of at least 7, which is equal to the Canadian Language Benchmark.
Test scores on the CAEL and Pearson PTE Academic must be at least 60.
A score of 83 is necessary to pass the Educational Testing Service (ETS) TOEFL iBT
test.
Students must take these exams in person as online exams that were remotely proctored will not be accepted by SDS applicants.
The IRCC's decision solidifies Canada's commitment to diversity, which is evident in the
country's pride in its multicultural society. The recently approved English language
examinations offer options that go beyond the conventional IELTS framework to evaluate
language proficiency. As different students have different learning styles and strengths, this
decision recognizes the need for alternative assessment methods. With a wider range of tests to choose from, students can now select the one that aligns best with their abilities and preferences. This flexibility not only reduces stress but also allows students to perform at their best and demonstrate their true language skills.
The approval of these four new English language tests is a significant development for
international students aiming to study in Canada. It showcases Canada's commitment to attracting talented individuals worldwide and expands opportunities for aspiring students. This expanded list of approved tests will inspire and empower many students who were previously discouraged by strict requirements, demonstrating Canada's dedication to fostering education and global collaboration.
For more information, reach out to Novus Immigration Services. Licensed as the Regulated Canadian Immigration Law and Consultant Firm by the Bar Council of British Columbia, Canada. Discover more about Canadian Experience Class, Express Entry, PNP, Permanent Residence, and the document checklist.
Team Novus Canada https://www.novusimmigration.com/