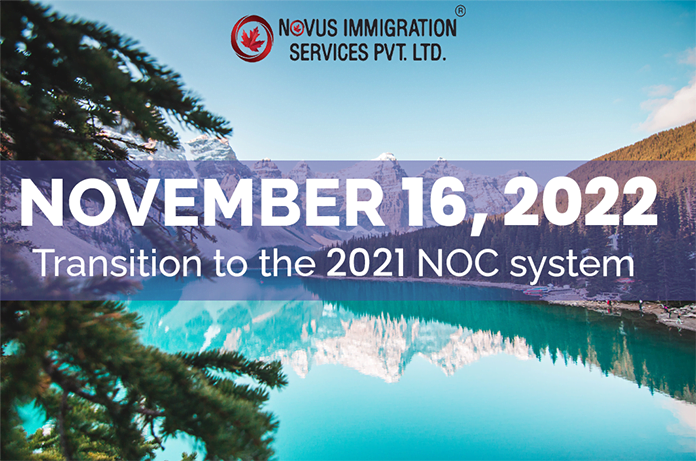 Canada switches its National Occupation Classification (NOC) from 16th November 2022, as the eligibility for Express Entry, a candidate needs work experience that falls under NOC, TEER systems 0,1,2,3,4 and 5 from the old NOC skill levels 0, A, B, C, and D.
TEER stands for Training, Education, Experience, and Responsibilities, and candidates who have not received an invitation need to update on or after November 16, 2022, with the current TEER category after researching NOC, 2021 list on the Employment and Social Development Canada (ESDC) website.
The new model will clarify and categorize the classification of low and high-skilled jobs according to the latest updates. Some jobs may change to a different TEER category and skill level B jobs may become TEER 2 or TEER 3 jobs. Occupations that usually require a college diploma apprenticeship training of fewer than 2 years or more than 6 months of on-the-job training fall under the TEER3 category. However, Occupations that usually require a high school diploma or several weeks of on-the-job training fall under the TEER4 category.
There are about 16 occupations that would become eligible for Express Entry and those would fall under the following categories. Those of you who have not submitted the profile can log in to the IRCC website. 
Legislators and senior management occupations

– 0

Administration occupations, Business, and Finance – 1

Natural and applied sciences or other related occupations – 2

Health occupations – 3

Occupations in education, law and social, community and government services – 4

Occupations in art, recreation, culture, and sport – 5
For more information reach out to Novus Immigration Services. Licensed as the Regulated Canadian Immigration Law Firm by the Bar Council of British
Columbia. Find out more about Canadian Experience Class, Express Entry, PNP,
Permanent Residence, and the document checklist.
Team Novus Canada https://www.novusimmigration.com/