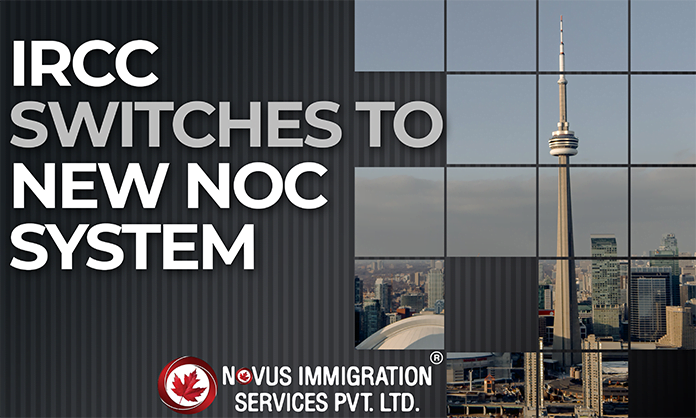 The National Occupational Classification (NOC) Code is an essential part of Canada's skilled worker immigration programs. And it is going to be swapped by an entirely new classification system in 2022 called as TEER (Training, Education, Experience and Responsibility) categories.
According to the latest updates this new model will support and clarify the categorizations between low and high-skilled jobs. Furthermore, the candidates who are already there on the Express Entry Pool will have to update their category TEER 0,1, 2, or 3 based on the NOC code if the candidate has not received the Invitation to Apply (ITA).
TEER 0 will shelter senior management occupations with significant amount of experience. TEER 1 will cover occupations that require a university degree with knowledge and subject matter expertise on same job. Further, TEER 2 shelters occupations with two or three years of experience after post-secondary education or at least two years of apprenticeship training or experience at a supervisor level. TEER 3, TEER 4 requires two years up to several years of work experience after post-secondary education and TEER 5 job requires no formal education but certification and licenses.
16 Newly Eligible Occupations:
Payroll administrators

Dental assistants and dental laboratory assistants

Nurse aides, orderlies, and patient service associates

Pharmacy technical assistants and pharmacy assistants

Elementary and secondary school teacher assistants

Sheriffs and bailiffs

Correctional service officers

By-law enforcement and other regulatory officers

Estheticians, electrologists and related occupations

Residential and commercial installers and servicers

Pest controllers and fumigators

Other repairers and servicers

Transport truck drivers

Bus drivers, subway operators and other transit operators

Heavy equipment operators

Aircraft assemblers and aircraft assembly inspectors
Now is the best time to realize your dream to immigrate to Canada as the new six-category numerical classification TEER system will replace the skill levels in the future as Canada updates and reviews its system for the categorization of occupations every ten years. It could be good news If your current semi-skilled position has moved to a skilled position.
For more information reach out to Novus Immigration Services. Licensed as the
Regulated Canadian Immigration Law Firm by the Bar Council of British
Columbia. Find out more about Canadian Experience Class, Express Entry, PNP,
Permanent Residence, and the document checklist. Licensed as the Regulated
Canadian Immigration Consultant by the Bar Council of British
Columbia.
Team Novus Canada https://www.novusimmigration.com/