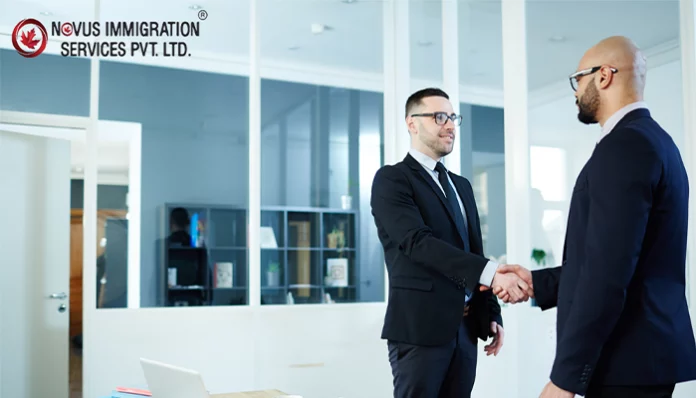 Canada continues to hire more Non-Permanent Residents
The month of January saw a notable surge in employment; as many as 150,000 jobs
were filled across Canada, and unemployment remained at a record low of 5 percent.
Both work and study permit holders and with Non-Permanent Residents (NPRs) saw a
remarkable increase in labour force engagement.
International students in Canada with valid study permits can work unlimited hours until
December 31, 2023, during their semester. Moreover, NPRs make up a big chunk of
Canada's population and have a record number of participants in employability.
Furthermore, roughly 70% of the immigrants found work in the nominated provinces.
There will be an eventual recovery from the economic downturn in the following years,
depending on factors relative to immigration-level plans. This trend of employment gains
directly impacted the labour market after the COVID-19 pandemic in terms of closing
unemployment gaps.
With the high targets of immigration for the next three years, Canada may see an
increased GDP of 0.3 percent to 0.6 percent. Provinces will attract more newcomers,
retain immigrants with a higher number of jobs, and strengthen the economy. This
aside, the country continues to emphasize welcoming newcomers with in-demand skills
and abilities to assist in achieving economic goals.
On the other hand, there are a variety of pathways for newcomers, like CEC, FSWP,
and FSTP, to immigrate through Express Entry to Canada, but others fall within the
Provincial Nominee Program, except for Quebec and Nunavut.
For more information, reach out to Novus Immigration Services a Canadian RCIC.
Licensed as a Regulated Canadian Immigration Law Firm and Consultant by the Bar
Council of British Columbia, Canada. Find out more about Canadian Experience Class,
Express Entry, PNP, Permanent Residence, and the document checklist.
Team Novus Canada https://www.novusimmigration.com/