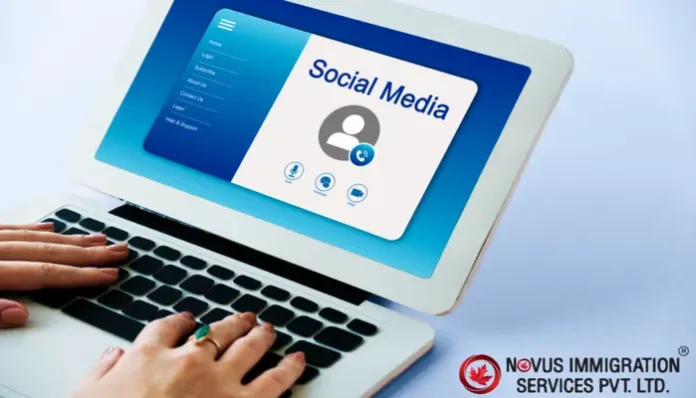 More and more newcomers are taking the help of LinkedIn, Facebook, or Instagram to
connect with existing migrants living in Canada to find jobs before or after arriving in the
country. Furthermore, immigrants coming to Canada find it difficult to establish contacts,
so social media platforms have become a boon to these individuals.
A study conducted in 2018 said that social media users are three times more likely to be
employed than traditional media users via reference, email, and telephone. Moreover,
the immigrants are attracted to destinations where they have social interaction and
relatives or families who can help with relocation and provide assistance with jobs.
Almost 60 percent of Canadian companies screen applicants through social media and
perform online background checks before considering them for a job position. Thus,
LinkedIn has emerged as a sensational platform for employers and job seekers, hiring
eight people every minute worldwide.
In fact, newcomers can connect with employers and individuals through LinkedIn or
Facebook to establish contact with neighborhood groups, potentially leading to new
friendships and assistance with job opportunities. The World Wide Web and social
media are some of the platforms through which migrants may get connected easily with
their community and collect information through voice and video calling.
Finally, newcomers even become influencers among migrants by sharing things that
helped them settle in Canada for the first time. Therefore, having an active social media
presence will be advantageous for recruiters or hiring professionals looking for an
individual with their skills, qualifications, and expertise.
For more information, reach out to Novus Immigration Services for a study permit and
free immigration consultation. The best Canadian RCIC and a law firm based out of
Surrey, British Columbia, Canada. Discover more about the Canadian Experience
Class, Express Entry, PNP, Permanent Residence, IELTS/CELPIP score for Canada,
CRS score calculator, and the document checklist.
Team Novus Canada https://www.novusimmigration.com/