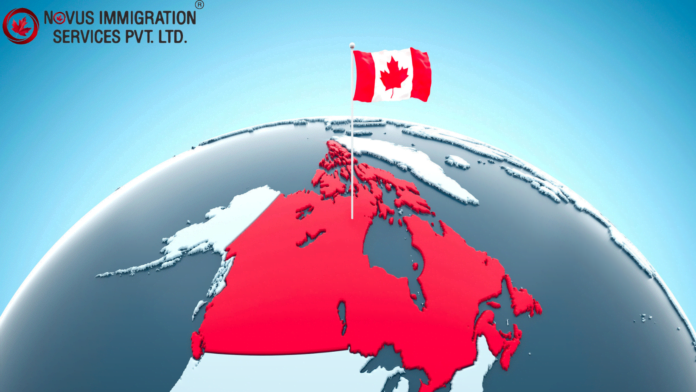 In an attempt to maximise the productivity and potency of the Canadian immigration system, the latest announcement by Immigration, Refugees and Citizenship Canada set in motion a new method of selecting hopeful and skilled immigration applicants based on the newly introduced categories. The new scheme intends to not only accelerate the immigration process but also to ensure that candidates are duly evaluated and selected aligning closely with the country's immigration and labour needs and priorities.
The Express Entry system will undergo a pivotal shift relevant to the evaluation of candidates with the new format being implemented. This targeted strategy makes sure that people with the most pertinent credentials and talents are found and invited, speeding up the hiring process and increasing overall effectiveness.
Expected to be implemented late this summer, the newly introduced targeted draws are an indication of the eagerness of the Canadian government to acquire urgently candidates with specific attributes and skills to fill teh gaps in the Canadian labour market.
This year the Immigration, Refugees and Citizenship Canada (IRCC) will select and invite EE candidates in the following 6 fields :
French language proficiency or work experience
Healthcare
STEM (science, technology, engineering, and mathematics) professions
Trades (carpenters, plumbers and contractors)
Transport
Agriculture and Agri-Food
Each category has been chosen after much discussion and arbitration but is not absolute as they will change every year. Each carries its own set of eligibility criteria that must be met by individuals.
https://www.canada.ca/en/immigration-refugees-citizenship/services/immigrate-canada/express-entry/submit-profile/rounds-invitations/category-based-selection.html
Despite the inclusion of the new category-based selection, having an Express Entry profile is still mandatory for all and the CRS score (Comprehensive Ranking System) still count for all-program and/ or specific draws. Provincial as well as Central draws will continue to be conducted as usual, however, this new development is an attempt by the country to preserve some of its natural heritage, especially, protecting the status of one of the official languages, French.
In a bold yet thoughtful endeavour to boost their country's economy, Canada has set out to procure skilled migrants while still preserving their heritage and culture. This is yet another pathway for many migrants dreaming to move to Canada to utilise their specific skillsets and increase their chances of successful immigration while contributing to the country's economic growth. By adopting this new strategy, Canada continues to show its dedication to luring top talent and satisfying the changing demands of its workforce.
For more information, reach out to Novus Immigration Services. Licensed as the Regulated Canadian Immigration Law and Consultant Firm by the Bar Council of British Columbia, Canada. Discover more about Canadian Experience Class, Express Entry, PNP, Permanent Residence, and the document checklist.
Team Novus Canada https://www.novusimmigration.com/