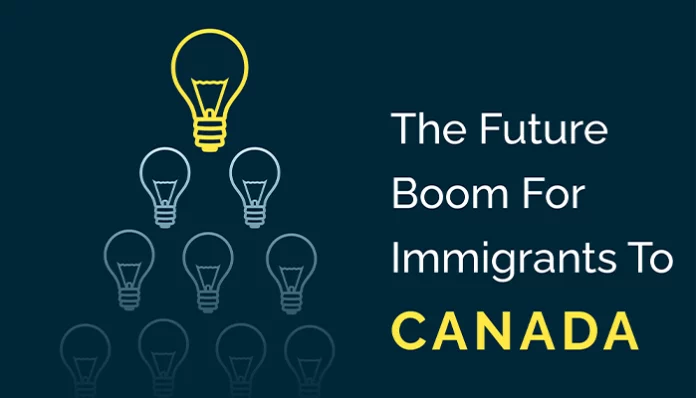 PNP allocations agreed upon by the Canadian Government
Canada has been holding Provincial Nominee Program (PNP) draws on a regular basis
in order to attract economic class applicants and increase the number of Permanent
Residents entering the country. The PNP has surpassed the federal Express Entry
system in recent times, which is expected to surge by 1,17,500 immigrants in the
upcoming years.
In the past, very few immigrants came to Canada through the Provincial Nominee
Program (PNP). The need for skilled workers to fill certain labour classes through PNP
has increased in regions since its inception in 1998. The main goal of the program is to
intensify the economic, social, and cultural benefits of immigration in the country.
The current PNP developments will see an agreed allocation rise in Ontario by 18,000
per year by 2025. However, Alberta will see an allocation rise of 8,500 nominations by
the year 2025, and Yukon will see a rise in nomination allocations to 430 in the year
2023 from 300 allocations last year.
Provinces have sought autonomy over economic migration from the federal government
through the base and enhanced PNP nominations. Therefore, candidates may be hand-
picked if they are skilled in a particular area, and Comprehensive Ranking System
(CRS) scores will not be the only deciding factor.
Applicants who are in the Express Entry pool will obtain a PNP nomination and will be
awarded an additional 600 points under the Comprehensive Ranking System (CRS),
and these points guarantee that the candidate will practically receive an Invitation to
Apply (ITA) from the subsequent draw.
For more information, reach out to Novus Immigration Services. Licensed as the
Canadian RCIC and a law firm by the Bar Council of British Columbia, Canada.
Discover more about the Canadian Experience Class, Express Entry, PNP, Permanent
Residence, and the document checklist.
Team Novus Canada https://www.novusimmigration.com/