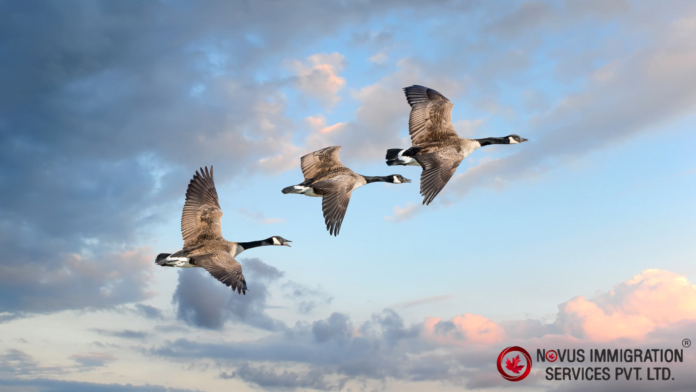 The Express Entry system in Canada has become a popular route for talented foreigners seeking permanent residency in the nation. The system, known for its efficiency and transparency, has undergone various revisions throughout the years. As we enter the second half of 2023, it is critical to consider what lies ahead for the Express Entry system and potential candidates.
The foremost attention will be on the developments made as promised under the Immigration Level Plans 2023-2025. As conveyed in the mandate, the Canadian government plans to invite at least 465,000 in 2023, and therefore we can expect the government to be working towards fulfilling this goal, indirectly promoting more applications and invitations.
While the CRS (Comprehensive Ranking System) scores in the first half of the year might have been considered to be on the higher side, however since it keeps fluctuating we can expect them to align with the changing needs of the Canadian labour market.
The Canadian government has also streamlined the procurement of talent through the Express Entry process by making it specific to certain categories. Category-based nominations implemented towards the end of the 1st half reflect the Canadian economy's need for individuals with skills and experience in sectors facing shortages. This trend will keep continuing and probably be a front-runner. Starting with healthcare and now moving on to STEM, Canada is geared to execute and achieve its immigration targets successfully.
Canada is also creating programs to allow more IT professionals to work in the nation, including H-1B holders, digital nomads, and others. The Tech Talent Strategy will allow skilled people to gain Canadian work experience before applying for their Permanent Residency. One can expect more programs of such nature for other occupations as well.
The Express Entry system will continue to improve as the Canadian government attempts to recruit talented immigrants and satisfy its economic and labour market demands. Prospective candidates should be updated about changes in immigration regulations, CRS score criteria, and labour market demands throughout the following six months of 2023. Individuals can increase their chances of successfully emigrating to Canada through the Express Entry system by being proactive and obtaining expert help.
Understand and evaluate your profile and chances through authorised ICCRC-registered immigration consultants. For more information, reach out to Novus Immigration Services. Licensed as the Regulated Canadian Immigration Law and Consultant Firm by the Bar Council of British Columbia, Canada. Discover more about Canadian Experience Class, Express Entry, PNP, Permanent Residence, and the document checklist.
Team Novus Canada https://www.novusimmigration.com/