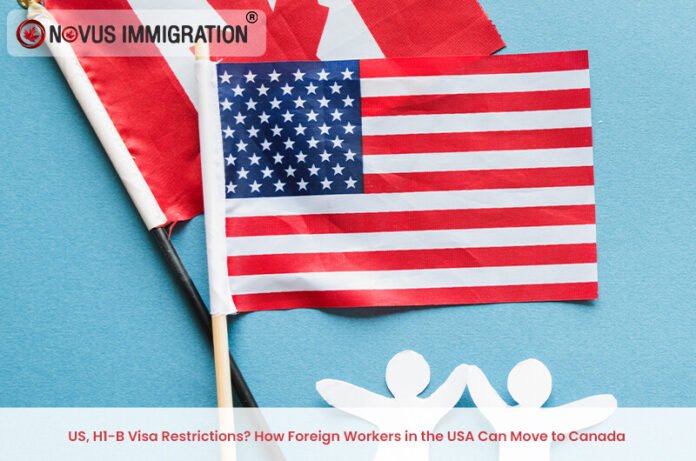 As the H1-B visa program in the United States faces tight scrutiny, the prospects look grim for thousands of foreign workers who have pinned their hopes on the visa to build their careers. For many workers in the USA, particularly H1-B workers, moving from the USA to Canada has become an attractive option.
H1-B: INSIGHTS
The H1-B has played an important role in the careers of young professionals, particularly workers from India. The H1-B has helped fill the right talent which is in short supply locally. Many H1-B holders have gone on to settle in the USA by obtaining a Green Card.
But the tables turned with the current US administration, which came into office in early 2017. Within weeks, a fast-track H1-B processing option was removed and the number of denials and requests for the visa had increased significantly, a trend that continued into 2018.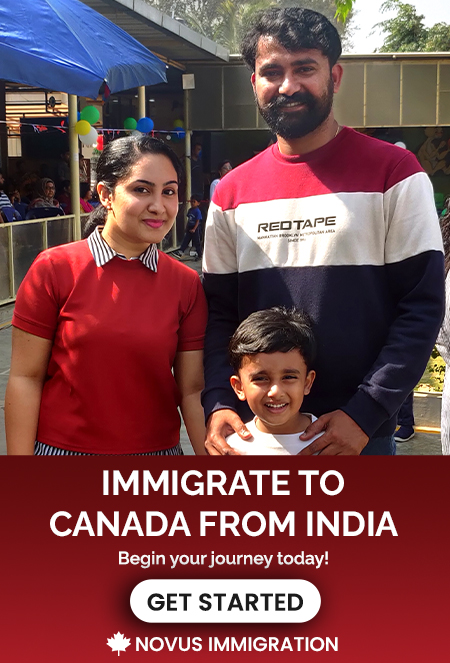 YOU ARE PERFECT FOR CANADA!
Canada operates a progressive immigration system that welcomes newcomers through a variety of temporary work permit and permanent residence programs.
Since H1-B workers are typically young and educated, with skilled work experience and strong English skills, they are primed for success in Canada's immigration system.
HOW TO IMMIGRATE TO CANADA FROM THE US? PERMANENT RESIDENCE
Express Entry
The Express Entry process requires foreign nationals to create an online profile based on the applicant's age, language ability, education, and Canadian and foreign work experience. Points are assigned for each of these categories; this is known as CRS score. Candidates compete with each through the CRS, because it is used to rank candidates. Once the profile is active, the potential candidates' applications sit in a virtual pool waiting for an ITA for one of the processing streams. The rounds of invitation chart shows the CRS point score needed by a foreign national in order to receive an ITA.
As a H1-B worker, you probably have checked most, if not all, of these boxes, and moving from the USA to Canada may be relatively straightforward. If you have proficiency in French, or have a sibling living in Canada, or can get a job offer in Canada before arrival, your prospects are even better.
PROVINCIAL NOMINEE PROGRAM (PNP)
Unlike the US immigration system, which is centralized entirely within the federal government, Canada has given its provinces a significant say in who can come to the country via the Provincial Nominee Programs (PNPs), thereby allowing Canadian provinces to set their own criteria for immigrants they want to attract.
The IT/tech and medical sectors are responsible for attracting a significant portion of H1-B workers. British Columbia has its own Tech Pilot immigration program, while Ontario has previously amended its immigration criteria specifically to invite IT/tech workers.
The great things about these PNPs are that receiving a provincial nomination, which is worth 600 extra points and can be added to your CRS points, could guarantee that you receive an ITA for Canadian permanent residence. This will automatically boost your chances and put your application ahead of the rest.
HOW TO IMMIGRATE TO CANADA FROM THE US? TEMPORARY WORK PERMITS
There are also a number of temporary work permit options for skilled foreign workers with a job offer from a Canadian employer.
Canada's Global Talent Stream is an increasingly popular work permit program that has been used to bring H-1B holders specializing in IT or STEM-related occupations to Canada on an expedited basis.
THINKING OF MOVING FROM THE US TO CANADA?
Immigration is a big decision, the details of which should remain in the hands of experienced professionals, after all, would you allow an inexperienced doctor the chance to operate without the necessary credentials or experience? So, it is very important that you seek the guidance of an expert RCIC lawyer.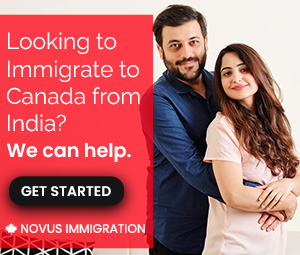 At Novus Canada, our RCIC lawyers have more than 20 years of experience in immigration law. The lawyers will pick the right immigration program for you and also evaluate your eligibility, review all documentation and will submit them to the Canadian government on your behalf.
Complete our online assessment form and let us take care of all the fine print while finalise your plans to live and work in Canada.
Regards,