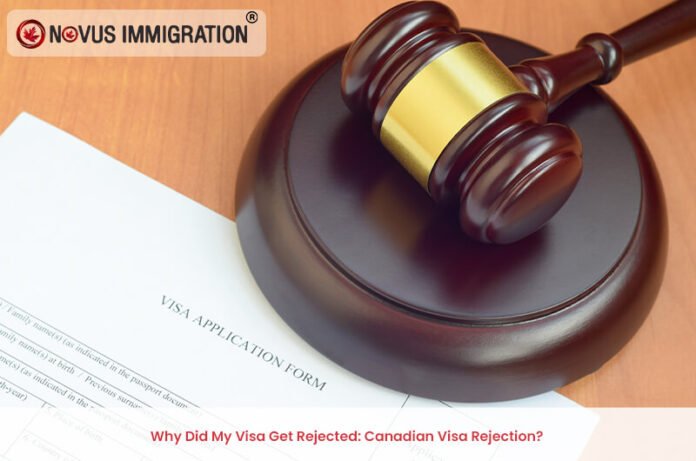 Why is my Canadian visa getting rejected?
The most important aspect of travelling to a foreign country is the approval of your visa. It is commonly found that though a person is all set to travel abroad, his/her visa gets rejected. Why does this happen so often? What could be the most common mistakes that people commit is this process to get the rejection letter from the Immigration, refugees and citizenship Canada (IRCC)? The letter that the IRCC sends you conveying that your visa has been denied does not provide the exact information explaining why it was denied. There are different reasons why an application for a visa gets rejected based on the unique requirements of each visa type.
The most common grounds for rejection of a visa are based on family ties in Canada and country of residence, personal assets and financial status, and an applicant's travel history.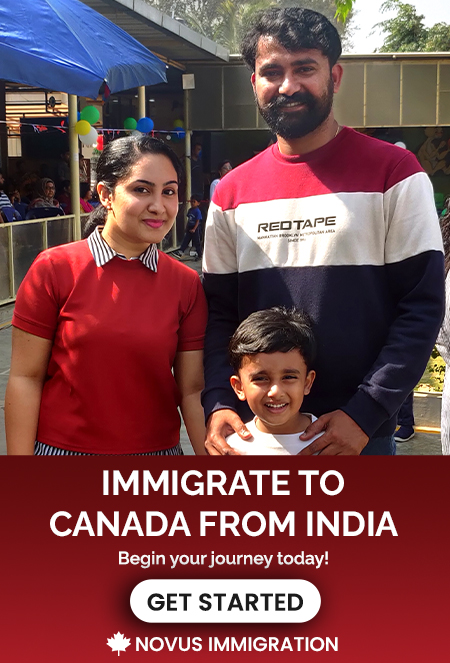 Reasons for rejection of Canadian student visa:
Insufficient funds
One of the requirements in applying for a Canadian Tourist Visa is your bank Statement. This is to prove that you are financially capable of travel and stay in Canada as a tourist and that you have strong ties to your home country. Your bank account should show that you have a steady source of income.
Improper/Incomplete documentation
The Government of Canada asks for the following documentation:
Valid passport
Recent 6 months' bank statement
Proof of business
Income tax returns
Form IMM5476e
Form 5645
Proof of income/financial capability
Travel history
Purpose of Travel
NOTE: Double check the documents that you have to make sure that the checklist is complete. Usually the hotel booking details of where you will stay during your trip are also asked for. If you have a letter of sponsorship/Invitation from a Canadian citizen or a PR holder (who could be your friend/relative) must provide their details as per the checklist, it must be added to the application file. Once you receive a letter of rejection, the Canadian authority advices you to change the circumstances/situation before applying again. If it hasn't changed, then wait for professional legal help before applying again.
Misrepresentation: falsifying documents
Falsification is when you produce fake documents like a Certificate of Employment to 'prove' that you are gainfully employed. Do NOT do this. Period. This could cause outright rejection of your visa and it could get you blacklisted.
Failing to the security standards
a criminal background is a cause for outright visa rejection. Only when your name is cleared do you stand a chance of getting an immigrant visa.
Canadian health standards
A Medical exam is required for Permanent resident applicants, Temporary residents, and Refugees. This is the Government's way of ensuring that steps are taken to protect the health and safety of Canadians. This is also done to reduce and prevent excessive demand on Canada's health and social services.
Probability of overstaying
This is the most common reason for tourist visa denial. The Government of Canada protects the interests of the Canadians from people seeking employment with a tourist visa or those who intend to overstay and drain their resources. Such people are considered as threats to them.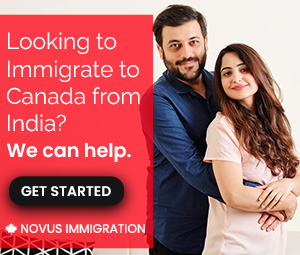 How can I get Canada visa after refusal?
To learn more about Canada Visa refusal or Reasons for a Canadian Visa Rejection
visit our website novusimmigration.com or novusimmigration.ca . Reach out to us for current Canada Immigration news and further assistance. Our experts will help carve out the best pathway for you. Alternatively, you can leave your request for an assessment here.