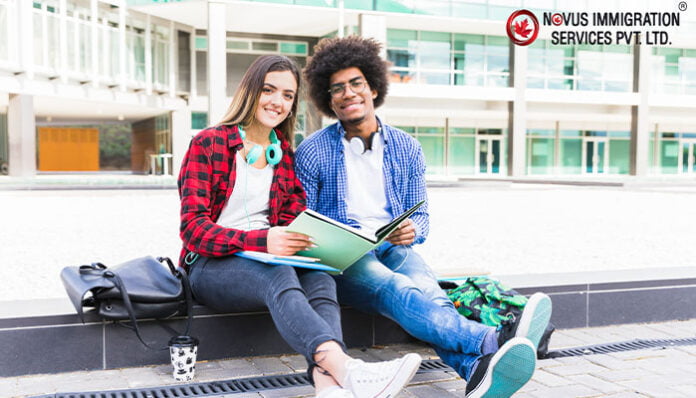 Pros and cons of studying in the two countries
Both Canada and the United States of America boast their merits when it comes to
quality education. However, there are significant differences in tuition, job opportunities,
and immigration opportunities post-study, which has made Canada a preferred
destination between the two countries.
"The recent study by the IDP (International Development Project) shows that Canada is overwhelmingly the top choice of destination." The tuition fee averages $20,000 to
$60,000 USD in the United States of America, whereas education in Canada averages
$20,000 to $40,000 CAD, which is comparatively less when compared to the US.
Canada's exchange rate is low enough to make it an appealing destination for
international students. Moreover, there are only state-funded and university
scholarships in the USA, whereas Canada has federal, provincial, and university-level
sponsorships for international students.
Furthermore, the majority of students who take out loans to study in Canada repay their
loans by becoming permanent residents of Canada, which reduces the repayment
burden on their parents. Although job opportunities are the same in both Canada and
the United States, obtaining a green card after working in the United States can be
difficult.
On the other hand, a Post Graduate Work Permit (PGWP) enables students to work in
any organization or industry and become eligible to apply for permanent resident status
with their international work experience, like the Canadian Experienced Class.
These immigration options have made Canada the most sought-after destination than
the United States of America.
For more information, reach out to Novus Immigration Services a Canadian RCIC.
Licensed as a Regulated Canadian Immigration Law Firm and Consultant by the Bar
Council of British Columbia, Canada. Find out more about Canadian Experience Class,
Express Entry, PNP, Permanent Residence, and the document checklist.
Team Novus Canada https://www.novusimmigration.com/