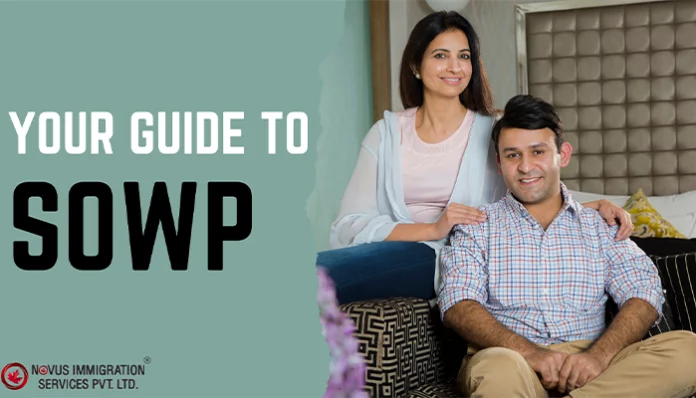 Enjoy the benefits under a Temporary Status by bringing your spouse to Canada on a Spousal Open Work Permit
Open Work Permit enables the candidates to work lawfully anywhere in Canada for any employer. Further, it is not necessary for a spouse to have a job offer to sponsor a partner to arrive in Canada, which also reduces the financial strain on the family.
Moreover, individuals can gain language skills and expand their social network to create
job opportunities for themselves. Additionally, the Spousal Open Work Permit allows the
partner to work as long as the primary applicant has a valid permit. For instance, if a
candidate has a Post Graduate Work Permit (PGWP), the partners' SOWP will also
expire when the PGWP expires.
Eligibility for a Spousal Open Work Permit (SOWP)
Below are the criteria that must be met in order secure SOWP.
An applicant must submit a spousal/common-law partner sponsorship application for permanent residence.
A candidate must have valid temporary resident status as a visitor, student, or worker.
Both the sponsor and applicant must meet all eligibility criteria for the spousal/common-law partner sponsorship.
How to apply for SOWP
Foreign partners or spouses can apply for a SOWP online, and after applying for a
SOWP, a dependent child may also accompany the permit holder. In order to apply for
SOWP sponsorship, the spouse of the applicant must submit a copy of the job offer and
the three most recent pay statements of the PGWP or work permit holder.
For more information, reach out to Novus Immigration Services, the best consultants for Canada Immigration in India. The Bar Council of British Columbia, Canada has licensed
us as a Regulated Canadian Immigration Law Firm and consultant. Find out more about
the Canadian Experience Class, Express Entry, PNP, Permanent Residence, and the
document checklist.
Team Novus Canada https://www.novusimmigration.com/